Why Use a Mass Texting Service from OnSolve®?
You want your messages to have the greatest likelihood of reaching your recipients and getting their attention. Americans spend an average of five to six hours on their smartphone on a daily basis. And this doesn't even include work-related use. This makes mass texting your best bet, especially if your audience is difficult to reach. One Call Now® is the mass messaging service you can rely on – here's why:
Reliable Reach, Day In
and Day Out.
Deliver timely messages with confidence to your customers, staff and supply chain.
Join thousands of businesses that trust One Call Now to manage their critical communications.
Rely on the system with the longest history of successful implementations.
Extensive Expertise.
Customer Focus.
Tap into the expertise of highly trained professionals who can help you through every type of situation.
Stay on top of everything with a team that proactively monitors feeds and provides live assistance.
Know that immediate help is just a phone call away and available 24/7/365.
Targeted. Versatile.
User-friendly.
Send mass text messages in seconds from any location to every recipient's smartphone.
Create contact groups using a range of criteria to ensure the right people receive the right message.
Enable mobility and multi-tasking with a messaging platform designed for people on the go.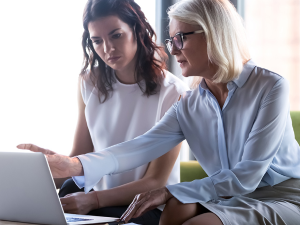 The Pitfalls of Free Mass Notification Software
Think a free option could work? Think again. Check out this article to learn about the most common problems associated with free mass texting software.
What is a Mass Text Messaging Service?

What is a Mass Text Messaging Service?
Mass text messaging enables you to create one message and quickly send it to a list of contacts via cell phone and/or mobile app. The critical difference between regular text messaging and a mass messaging service is the ability to create and save common messages, insert custom text per contact and easily define delivery groups. Sending hundreds or thousands of text messages can be challenging and time consuming for individuals and organizations of all sizes. A mass test messaging platform provides you with the peace of mind knowing you have a best-in-class solution. And a mass messaging system is efficient during regular business operations as well as emergencies. No matter what, you've got communications covered.
What are the benefits of using a mass messaging service?
Target Messages:
Create custom contact groups based on specific criteria that differentiates who will receive your message.
Ensure people read and pay attention to your messages by consistently sending the right information to only the right people at the right time. This prevents your messages from becoming part of the noise that gets automatically deleted.
For example: Choose to target people located in a particular office building, a volunteer group working on a certain project or parents of students on a specific bus route.
Real-time Reporting:
See continuous status updates after sending your message and receive notification of who was successfully reached and who has responded.
Easily resend alerts if recipients are unresponsive and escalate if necessary.
For example: Receive a list confirming who is up-to-date and who still needs to provide current contact information. This makes it easier for managers to follow up, ensures legal compliance and gives everyone an equal opportunity to receive and respond to messages about opportunities for extra hours and overtime.
Instant feedback:
Create custom polls with predefined answers to collect valuable information from your recipients.
Enhance your decision-making process by receiving rapid results from your poll. Does anyone require more assistance? Did anyone miss the alert? Who is available to cover open shifts? Now you can answer these questions quickly with little labor from your internal teams. An efficient mass messaging system acts as a force multiplier, saving time, effort and money.
For example: If a site closes for the day, recipients can acknowledge receipt of the message, as well as receive notification of when they can return to the workplace. This prevents the problem of having to pay workers who show up in situations where key equipment is down and operations are halted.
How do I send mass text messages?
The right mass texting software walks you through a few simple steps and gets you off and running at click-speed. Here are the basics:
Create your message: Don't worry if you're struggling with wording – a dependable mass texting service will offer a variety of stock messages you can tailor to your needs.
Select your audience: Mass texting software can easily integrate with your existing contact lists.
Distribute by clicking 'Send': Rest assured people can easily respond if they need to, and you'll be notified right away.
Once you're communicating regularly through a mass messaging system, reaching all of your people all at once feels natural. With a convenient mobile app and intuitive user interface, you can pre-create as many types of messages and contact groups as you need, or just as easily set them up on the fly. Whether your business works best with detailed preparation and planning, or your operations are inherently fluid and dynamic, the right mass messaging system supports your objective, boosts your bottom line and keeps you set up for success.
Why use mass texting services?
According to the Pew Research Center, 97 percent of Americans own some kind of cell phone. Given the prevalence of smart phone usage, sending an alert to these devices is one of the fastest and most efficient ways to reach people. Mass messaging software gives you the ability to reach millions of recipients at once. Now you can share and exchange information with the click of a button. Update staff schedules, send delay notices and announce new product offerings easily, whether you're in the office, working from home or on the go. The mobile app makes it convenient and simple for all of your people to stay connected, keep their contact information updated and reach you and each other when necessary. By providing a mass messaging system, you can give everyone confidence that they have the most up-to-date information in every situation. This is especially important in today's world, where we're impacted by new critical events on a regular basis.
What are some uses of a mass messaging system?
When it comes to communicating with your staff, customers and supply chain, a mass messaging system offers an advantage in every scenario. Here a just a few examples of how it supports critical communications across multiple types of organizations:
Increase community and employee engagement by sending calendar notices and automatic reminders of upcoming meetings and events.
Request volunteers for events such as coordinating food drives and provide a detailed list of desired donation items with drop-off locations and dates.
Deliver prompt notifications regarding school closings, sickness, tardiness, homework and tests.
Provide compliance reminders for requirements such as physical exams, continuing education and certification renewals.
Schedule machinery maintenance and provide equipment specifications to key staff.
Set automated reminders for due and past-due bills to help everyone stay on top of their budget.
Send emergency notifications that get everyone's attention and give actionable instructions to keep everyone calm.
What are best practices for sending mass messages?
The most important tip to remember is: Be Brief. Today we are bombarded by information, so messages should be quick, concise and get to the point immediately. When mass messaging services are opt-in, recipients expect to receive only information that's relevant to them. Make sure to honor this promise, so that your messages always get their attention.
Before sending each message, ask yourself what you hope to achieve. Ensure that outcome by giving simple and clear instructions. Messages should always indicate whether or not any further action is required or recommended on the part of the recipient. For example: "Your certification will expire in 90 days. Click here to schedule your renewal exam by this date." Or: "Schools will open after a one hour delay to allow for icy driving conditions. Leave at normal time and expect slower than average traffic on your route."
Make sure recipients have a means of opting out, so that you're always honoring their wishes. Nothing deters customers faster than frustrating and unwanted messages. And if your organization has high turnover, you need to regularly purge out-of-date contact information.
Finally, track the results of your mass texts. What percent of recipients took the step you desired? If this number is low, you may need to reframe your messaging strategy.
What Sets OnSolve One Call Now apart from other mass text messaging services?
Two-way Communications
Send notifications and enable recipients to respond. Two-way communications allow you to confirm receipt, assess safety, coordinate with others and gain a better understanding of what's happening.
Customization
With a range of criteria to select from, businesses can create specific contact groups so the right people get the right message at the right time. Messages can be customized, sent across multiple channels and translated into 30 languages, so you can be confident everyone will receive and understand the message.
Usability
Both day-to-day and during a crisis, it's vital that your mass texting software is easy to use. With One Call Now, you can send your messages from any location, via web, email, text or mobile app. Customizable apps support mobile employees, and options for tiered access allow you to give authority to the managers who will create and send particular types of messages.
Unlimited Messaging
Plans include unlimited texting for one annual price with no per-message charges. No charges to recipients for their replies.
Reliability and Infrastructure
In our busy world, you don't have time to worry about whether or not your message will go through. OnSolve has the infrastructure in place to support large organizations around the clock by virtue of multiple geographically dispersed data centers. Customer support is available 24/7 to provide any assistance you need, including sending emergency alerts should the need arise.
Proven Track Record
One Call Now sends over two billion notifications annually. With a successful history spanning more than 60 years, you can be confident you've got a mass text messaging platform that will enhance your operational communications in every scenario.