CodeRED IPAWS Tool featured in FEMA IPAWS Webinar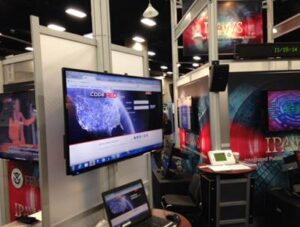 Ormond Beach, FL – [December 11, 2015] – Emergency Communications Network (ECN), North America's largest provider of emergency notification systems, is pleased to announce that its CodeRED IPAWS tool was chosen for demonstration during the nationwide Integrated Public Alert and Warning System (IPAWS) webinar hosted by the Federal Emergency Management Agency (FEMA) on Wednesday, December 9, 2015.
FEMA utilized the CodeRED Integrated Public Alert and Warning System (IPAWS) tool during the webinar to demonstrate the alerting capabilities of IPAWS. The intention of the webinar was to promote the FEMA Joint Interoperable Test Command (JITC) Simulated Laboratory capabilities and support assistance, as well as to encourage Alerting Authorities to make use of the JITC for unlimited testing of their IPAWS tool. They also covered the Federal Communications Commission (FCC) recommended changes that are being considered for the Wireless Emergency Alerts (WEA) portion of IPAWS.
"CodeRED is a web-based notification system that enables local government officials to record, send, and track personalized voice, email, and text messages to thousands of citizens within minutes," said Troy Harper, Product Manager for CodeRED at ECN. "It's a solution that enhances the communication between state and local government and the public about significant events."
Over two hundred public safety officials from across the nation attended Wednesday's webinar and were able to see the CodeRED IPAWS tool in action. CodeRED is one of a small list of IPAWS Alert Origination Tool providers that participate with FEMA in the JITC Testing program. The CodeRED notification solution allows public safety officials to send secure, critical communications to their residents, in addition to IPAWS messages via the Emergency Alert System (EAS), Wireless Emergency Alerts (WEA), National Weather Service (NWEM), collaborative operating group (COG) to COG, and through public alert feeds.
The FEMA IPAWS nationwide alerting system relies on the participation of many disciplines in order to be successful—from the state and local public safety officials to the broadcast service providers to the IPAWS access providers, such as CodeRED. "We value the partnership we have developed with the FEMA IPAWS team and have made a total company commitment to support this potential life-saving endeavor to the fullest," said Don Hall, Director of Government Relations at ECN. "We sincerely appreciate FEMA's choice to use CodeRED to launch the test alerts for this nationwide webinar."
About Emergency Communications Network
Headquartered in Ormond Beach, FL, Emergency Communications Network (ECN) is North America's largest provider of emergency notification systems and mass notification systems. ECN provides two major notification services: CodeRED, for state and local government entities to deliver emergency and general messages to residents in specific geographic areas; and SmartNotice for staff and customer notification as an essential tool for business continuity and disaster recovery. ECN's technology solutions are used each day to effectively alert, inform and save lives. To learn more, visit onsolve.com.
###