Emergency Communications Network releases ECN Launcher mobile application for onsite critical communications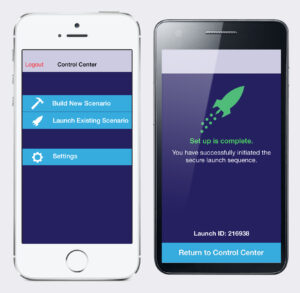 Emergency Communications Network (ECN), North America's largest provider of emergency notification systems, has released ECN Launcher, a secure mobile application portal for authorized clients to initiate geographic and group-based critical communications from any Android or iOS device from any location.
ECN Launcher was created as a solution for emergency management, public safety and other risk professionals to initiate time-sensitive messages to select groups of individuals directly through their smartphone or tablet device. The app provides an easy to use, streamlined interface to walk the user through the notification process in seconds.
State officials with the New Hampshire Department of Safety Homeland Security and Emergency Management (NH HSEM) were the first in the U.S. given access to the app and to send notifications directly from ECN Launcher.
"We have used it in command staff meetings while making a decision about activating the State Emergency Operations Center and were able to notify our entire agency through all avenues quicker than sending a group text from a cell phone," said Fallon Reed, Assistant Operations Chief at the NH HSEM. "I always have my phones with me and don't have to worry about getting to a computer with Internet to send something out," she added.
In a survey of ECN clients who were among a select group to test the app prior to release, users said the user interface was extremely user friendly and they were able to send notifications very quickly through the app.
"The user experience is one of the most important aspects of our technology. Our clients count on us to deliver a superior product that works without fail, a product that's also easy to use and a live support team to back them up when needed," said David DiGiacomo, ECN CEO/President. "We're confident we delivered on those elements and more with ECN Launcher."
ECN Launcher is available for a free download on the App Store and Google Play. The app requires existing system credentials by users who have authority to send messages to the public and/or their organization. ECN Launcher only works if it is enabled by ECN representatives on an ECN account.
About Emergency Communications Network
Headquartered in Ormond Beach, FL, Emergency Communications Network (ECN) is North America's largest provider of emergency notification systems and mass notification systems. ECN provides two major notification services: CodeRED, for state and local government entities to deliver emergency and general messages to residents in specific geographic areas; and SmartNotice for staff and customer notification as an essential tool for business continuity and disaster recovery. ECN's technology solutions are used each day to effectively alert, inform and save lives. To learn more, visit onsolve.com.