Nearly 2 million CodeRED Calls Issued throughout Hurricane Harvey Devastation
OnSolve's SaaS critical communications solution supported efforts to deliver fast, accurate and targeted messages to impacted residents
ORMOND BEACH, FL – September 11, 2017 – OnSolve, a leading global provider of Software-as-a-Service (SaaS) based critical communication solutions successfully assisted state and local agencies, as well as organizations throughout Texas and Louisiana, during the unprecedented emergency events surrounding Hurricane Harvey. Before, during and after this Category 4 storm, CodeRED delivered over 1.7 million critical communications without fail on behalf of impacted clients in Texas.
Harvey was the strongest hurricane to make landfall in Texas since 1961, causing heavy rains, massive flooding, strong sustained winds and widespread power outages. Over 50 inches of rainfall were reported on the southeast region of the State over the course of nine days. In such a treacherous event, fast and accurate communication is imperative for saving lives and minimizing losses. Agencies and organizations deploying the CodeRED alerting solution were able to target and send messages to impacted residents regarding evacuation orders, shelter locations, situational updates and more.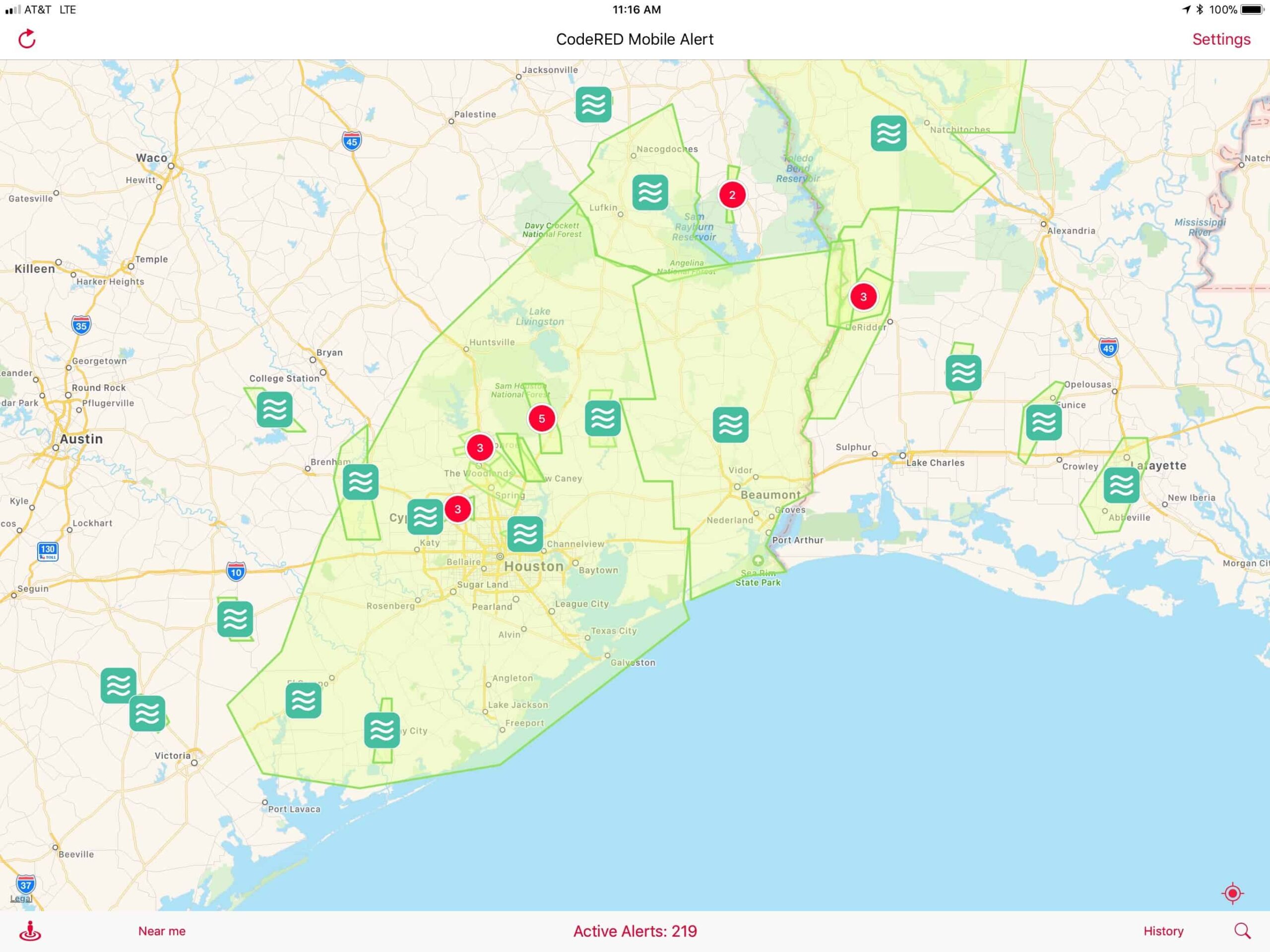 As of September 1, the CodeRED solution successfully delivered over 1.7 million calls, issued 300,000 emails and routed more than 400,000 text messages, without fail. Texas residents were kept informed regarding the storms position, strength and emergency instructions.
"The dedication of the emergency officials in Texas is remarkable. Here at OnSolve, we are proud to work with these dedicated public servants to provide a solution that will inform residents of impending dangers," said Wain Kellum, CEO of OnSolve. "Our team has been proactive in reaching out to these clients to make sure they have the tools needed to keep residents updated on recovery efforts as well as the continued threats that Texas will face in the weeks and months ahead."
Prior to any natural disaster, the team at OnSolve assists clients in the projected storm path with system preparation. For Hurricane Harvey, client support teams reached out to over 250 clients in Texas and 80 in Louisiana to check system readiness and create alerts that could be triggered with a moment's notice.  And the need for emergency communications does not stop once a disaster strikes; it is also critical with disaster recovery efforts, as seen with the devastating flooding that Hurricane Harvey left behind. The OnSolve team was able to use their extensive experience and knowledge to provide the information necessary to protect as many lives as possible throughout the event.
About OnSolve
OnSolve is a leading global provider of SaaS-based critical communication solutions for enterprise, SMB, and government customers. The company's cloud-based software communications platform provides seamless and easy-to-deploy solutions for the exchange of critical information among organizations, their people, devices and external entities with use cases designed to save lives, enhance revenue and reduce costs. The MIR3 solution from OnSolve is the most complete solution available for large enterprises and federal agencies seeking to manage critical events or natural disasters effective through the transmission of critical information and instructions. The company's CodeRED™ solution provides high-speed notification services capable of reaching millions of people in minutes and has applied its mission critical capabilities to government, commercial, healthcare and other end markets. More information can be found on the company's website at www.onsolve.com.