OnSolve Wins Platinum 2019 Secure Campus Award
Global leader in SaaS-based critical communications recognized for mass notification capabilities that enable campuses to improve readiness, response and recovery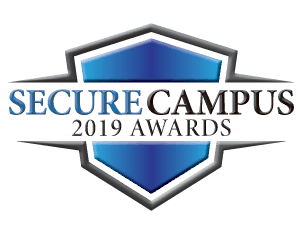 ORMOND BEACH, FL – May 1, 2019 – OnSolve, a leading global provider of Software-as-a-Service (SaaS) based critical communication solutions for businesses and government agencies of all size and type, announced today that its Send Word Now solution has been awarded a Platinum Secure Campus Award from Campus Security & Life Safety Magazine in the Emergency Notification / Mass Notification category.
The Secure Campus Awards honor the outstanding achievements of security industry providers whose products are considered particularly noteworthy in their ability to improve campus security. Every year, an independent panel of judges from the security industry select the top entries in each category and name them winners based on available features, innovation, user-friendliness, interoperability, quality, design, market opportunity, impact on the security industry, technical advances and scalability. From those top entries, Platinum and Gold distinctions were announced at this year's International Security Conference (ISC) West conference.
Send Word Now helps campuses improve readiness, response and recovery through better communication. Within seconds, administrators can send voice, text, email, desktop and other alerts to thousands of faculty and students, and get word back to determine next steps or assess if people are safe. Send Word Now provides the most intuitive user interface in the industry, with a wide range of options, and the ability to only select the services that meet specific campus needs. It offers superior customer support, with every customer assigned to a dedicated Customer Support Manager (CSM) and given access to live assistance 24/7.
"We are thrilled that Send Word Now was awarded the highest honor in the Emergency Notification and Mass Notification category at the 2019 Secure Campus Awards," said Ann Pickren, President, OnSolve. "Campus security leaders are challenged as never before to protect students, faculty and staff from a complex range of threats, and to be recognized for our efforts to help our customers meet these threats is a tremendous honor."
About OnSolve
OnSolve is a leading global provider of SaaS-based critical communication solutions for enterprise, SMB, and government customers. The company's cloud-based software communications platform provides seamless and easy-to-deploy solutions for the exchange of critical information among organizations, their people, devices and external entities with use cases designed to save lives, enhance revenue and reduce costs. More information can be found on the company's website at www.onsolve.com.
About 1105 Media's Infrastructure Solutions Group 
1105 Media's Infrastructure Solutions Group includes several leading industry media brands that provide new product and technology solutions for security professionals: Campus Security & Life Safety, campuslifesecurity.com, Security Today, securitytoday.com, GovSec, Networking Security, and infrastructuresolutions.com. The brands' print, digital, custom media and research products integrate physical and IT security coverage and provide the smartest, most cost-effective solutions for reaching security decision makers.