View The On-Demand Webinar
2021 Resiliency Checkpoint: Be Prepared for the Second Half
We're almost halfway through 2021 and expecting unforeseen risks has remained the norm. Are you confident that you can properly protect your people and property, regardless of location or circumstance? If 2020 taught us anything, it's that organizations must be able to access and execute against timely and relevant risk intelligence.
As we head into the second half of 2021, duty of care remains a high priority. Managing a distributed workforce, ensuring employee well-being, and staying ahead of unexpected events present complex challenges. Therefore, organizations must remain vigilant and have actionable insights.
In this on-demand webinar, OnSolve's VP of Global Security Solutions, Matt Bradley, discusses how organizations must approach these challenges through a risk intelligence lens. Of importance will be having a solution in place that enables organizations to continuously monitor and easily filter through data to identify critical events, as well as best practices for crisis communications – with the ultimate goal of helping you to manage uncertainty and maintain business continuity.
Watch the webinar to learn the necessary steps you can take to ensure your organization is never caught off guard again.
About Matt Bradley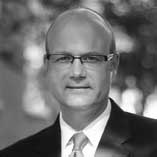 A veteran security operations expert for more than two decades, Matt Bradley has deep, first-hand knowledge of security operations management, as well as an understanding of the critical challenges facing organizations in the future. Most recently, Bradley served as Regional Security Director for the Americas at International SOS, where he led the security services business and advised key executives on risk management solutions.
Prior to International SOS, Bradley worked in Honduras as the Security Director for Tigo Honduras where he handled all matters relating to physical security; health, safety and environment; crisis management; and fraud investigation. He was also a General Manager for I Solution Security, where he advised on security matters for the Honduran President, Minister of Security, and Minister of National Emergency Commission. Previously, Bradley had a distinguished 14-year career with the Central Intelligence Agency (CIA).