View The On-Demand Webinar
4 Ways to Prepare for the Back to Office Transition
As we move forward into 2021 and start transitioning back into the office, an evolved communication strategy is critical for the health and safety of your employees, staff and other stakeholders. How do you prepare for the expected and unexpected during these uncertain times?
Watch this informative webinar on-demand as our Chief Customer Officer, Ann Pickren, outlines 4 key considerations for protecting your people, places, and property during the transition back to office.
Key topics will include:
Managing both remote and in-office employees
Understanding "Duty of Care" and the impacts of AB 685
Monitoring the risks and challenges of the vaccine distribution and localized COVID-19 outbreaks
---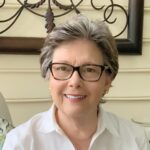 Speaker: Ann Pickren, Chief Customer Officer, OnSolve
As OnSolve's Chief Customer Officer, Ann Pickren currently oversees the implementation of the OnSolve Communication Platform across over 27,000 customers. With her deep domain expertise and 20+ years of experience in the Business Continuity and Crisis Communications field, Ann helps OnSolve customers leverage the full power of the OnSolve Platform. Ann currently holds her MBCI certification, is currently a member of the DRJ Executive Council, a past board member of the BCI USA Chapter, and past President and board member of the Atlanta ACP Chapter. She received her MBA from Georgia State University.