View The On-Demand Webinar
Reflections on 2021: Lessons in Dynamic Risk
Reflections on 2021: Lessons in Dynamic Risk
Risk is defined by its unpredictable nature—it can happen at any time and originate from any location. And the global chaos of the last few years has created a renewed and greater sense of urgency to find better ways to mitigate and manage risk.
That's why the time is right for a new approach that acknowledges the changing nature of risk itself—organizations must start thinking about dynamic risk.
In this on-demand webinar, join Chris Hurst, OnSolve Vice President of Global Solution Sales, and Matt Bradley, OnSolve Vice President of Global Security Solutions, as they dig deeper into the concept of dynamic risk. They'll share unique insights in a discussion that poses questions such as:
Why is dynamic risk such an important topic now?
Why are dynamic risks so difficult to manage, and how can risk managers better navigate uncertainty?
How does the concept of dynamic risk change the way we approach business continuity, disaster recovery and security?
What role do machine learning and AI technology play in boosting an organization's ability to successfully manage dynamic risks?
Watch now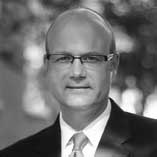 Matt Bradley, Vice President, Global Security Solutions, OnSolve
A veteran security operations expert for more than two decades, Matt Bradley has deep, first-hand knowledge of security operations management, as well as an understanding of the critical challenges facing organizations in the future. Most recently, Bradley served as Regional Security Director for the Americas at International SOS, where he led the security services business and advised key executives on risk management solutions. Prior to International SOS, Bradley worked in Honduras as the Security Director for Tigo Honduras where he handled all matters relating to physical security; health, safety and environment; crisis management; and fraud investigation. He was also a General Manager for I Solution Security, where he advised on security matters for the Honduran President, Minister of Security, and Minister of National Emergency Commission. Previously, Bradley had a distinguished 14-year career with the Central Intelligence Agency (CIA).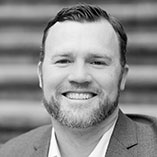 Chris Hurst, Vice President, Global Technology Solutions, OnSolve
Chris Hurst is the VP of Global Technology Solutions at OnSolve, focusing on Critical Event Management. Prior to his current role, Chris co-founded a Risk Intelligence Company using Machine Learning to detect risks to operations and people with greater speed and relevance. Chris is a former Director of Enterprise Risk Management with Mercy Corps, a former Army Diver, and a former Project Manager for large infrastructure projects with extensive experience in Iraq and Afghanistan. Chris holds a B.S. in Civil Engineering from West Point, an MBA from Harvard, and an MPA/ID from Harvard Kennedy School of Government. Chris is passionate about the intersection of data science and risk management in the context of complex operations.