The Industry Leader in School Messaging Systems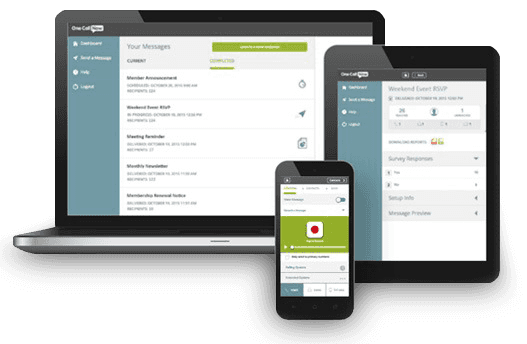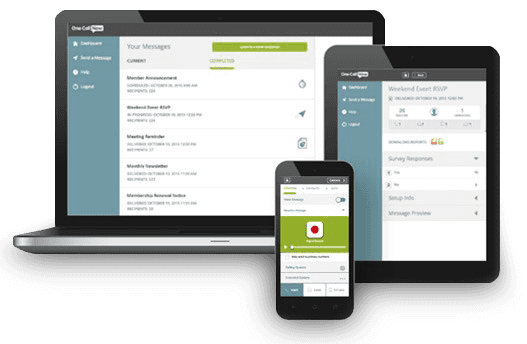 It's Never Been Easier to Reach Everyone Quickly
You'll find our school messaging systems everywhere from preschools to K-12 to colleges and universities—from brick-and-mortar facilities to online academies. The One Call Now automated calling system for schools empowers educational institutions to communicate with students, staff, families, and surrounding communities.
Multi-Modal
Reaching parents in their preferred way will improve school communication and engagement. One Call Now gives administrators the ability to schedule and send thousands of calls, texts, and emails to parents and staff in seconds. You can even reach your audience through our school notification app. Whether you need to send an emergency alert to parents or remind staff of an upcoming in-service day, One Call Now can quickly and reliably get the message out
Multi-Lingual
Today, communities are multicultural and many times English is not the first language of those you need to reach. One Call Now supports translation to 19 different languages for voice messages and 52 languages for text messages. The results? Better communication with all of your parents.
Fast and Reliable
Don't take chances; school emergencies happen every day. When you need to alert staff, parents, responders, and the community to a crisis, our safe school helpline can deliver the message in minutes with a 100% uptime guarantee
Advanced Contact Management to Reach the Right Audience
Manually edit your contacts
Import contacts from a spreadsheet
Synchronize information with an existing database
Multiple Delivery Options to Manage Your Reach
Choose who you want to receive the message
Pick the channel: voice message, text message or email (or all 3)
Hit "send" for immediate delivery, or schedule to deliver later
Complete Reporting Tools to Improve Your Communication
Get Useful Feedback Reports
Who received your message and when?
What numbers or addresses were undeliverable?
Receive quick answers to questions asked in your message
Supporting Elementary and Secondary Schools
Our automated K-12 school notification systems make elementary and secondary school communication efficient and affordable. Regardless of your school's size or location—whether you're a public school, charter school or private institution—One Call Now's school communication system can integrate seamlessly with your database. This will allow you to schedule texts and calls or instantly alert all necessary parties about school emergencies, delays, and cancellations. But that's just the beginning! By implementing voice, SMS text, and email messaging, our systems offer countless uses and opportunities:
Increase family and community involvement by promoting events and programs
Setup each school building with their own messengers in the One Call Now system
Automate school attendance calls and sub calls for absent teachers
Automate low lunch balance alerts
Track and document phone calls to see who received absentee updates
Schedule text messages to remind parents of upcoming tuition payments and application deadlines
Organize groups within your contact list for specific team communications, such as PTO or Athletic Boosters
Integrate with social media
Save money by reducing paper, printing, and postage costs.
We offer all these benefits with a 100% uptime guarantee! Implementing group messaging and a school emergency alert system for your school has never been this easy and reasonably priced. One Call Now is the missing piece in your school communication plan.
Tangible Advantages For Virtual Schools
Virtual Education is poised for unprecedented growth. However, despite their popularity, these schools often face one main challenge: student retention.
So how do you keep independent learners engaged—and enrolled? With efficient school communication and feedback. One Call Now's school communication system allows you to stay connected with students across the globe. While some people think of online education as being computer-based, we can help your institution use voice messaging and text blasts to reach out and share information. Our group messaging for schools can build a strong sense of community for students and staff alike. Long-distance will no longer be a problem for your online learners.
Shopping for a Notification Service
Notification systems play a key role in a good overall communication plan for educational institutions, and there are significant differences between services. Whether you are dealing with weather warnings, a class ring sale, or tuition reminders, evaluate the options and make sure your communication needs are covered.