Glossary Term:
Risk Intelligence
See why we're different
Award-Winning Critical Communications
Find out why over 30,000 organizations across the globe rely on OnSolve to deliver fast, effective alerts when they matter most.
Fast, Relevant Risk Intelligence
Discover how AI-powered and analyst-vetted risk intelligence allows you to respond faster and improve outcomes when a critical event occurs.
Unmatched Expertise & Ease of Use
Learn how our power is in our people with decades of experience. We understand the challenges you face every day, and our platform was designed with you in mind.
Have communication challenges?
Our experts are here to help.
What Is Risk Intelligence?
Business risk intelligence solutions provide proactive and continuous monitoring of global data sources using artificial intelligence to quickly and accurately detect existing critical events as well as information on potential threats. This capability directly helps organizations take informed action to better protect people, places and property from these critical events.
See Below For More FAQs
Why Use Risk Intelligence from OnSolve®?
By applying the expertise of our team of data scientists in combination with thorough source validation and constant AI engine analysis, The OnSolve Risk Intelligence system delivers unmatched speed, accuracy and relevance. When a crisis strikes, you're ready.
Add and Manage Contacts
Add or edit them manually
Import them from a spreadsheet
Synchronize information with an existing database
Choose Who, How, and When
Choose who you want to receive the message
Pick the channel: Voice message, text message or email (or all 3)
Hit "send" for immediate delivery, or schedule to deliver later
Get Useful Feedback Reports
Know who received your message and when
Get answers to any questions you asked in your message
Easily identify any numbers or addresses that were undeliverable
Why Is Risk Intelligence Important?
Risk intelligence detects relevant critical events rapidly, giving organizations the time they need to mitigate risk and strengthen organizational resilience. When you're able to receive the right information at the right time, you can take action to prevent damages, achieve better outcomes and improve your overall bottom line.
When driven by artificial intelligence, a business risk intelligence system helps analysts be more efficient by automatically filtering out the noise of extraneous data. Risk intelligence can continuously monitor thousands of global data sources to systematically identify specific events, determine if those events will impact an organization's people, places or property, and then communicate the details of the critical event to those who need to make informed decisions.
Remember – prevention is always more effective than a cure. While it's impossible to predict the future, accurate information in advance means there will be fewer pieces to pick up in the long run, and a shorter time to reassemble them. With risk intelligence, you can get back to business faster while saving time, money and effort.
What Can You Do with Risk Intelligence?
Risk intelligence powered by AI gives you a formidable arsenal to wield against threats of all shapes and sizes. Here's how:
Filter the categories and types of threats pertinent to your organization, as well as the areas containing people, places and property that you want to protect.
Fine tune settings to determine the distance between your people/assets and an incident that would trigger an alert.
Inform stakeholders with automated communications via email, text or mobile app that target the people impacted by a given critical event.
Group critical event information from multiple sources for a detailed picture of the impact.
Refine results with additional filtering and noise reduction to maximize the efficiency of the solution.
Respond with built-in severity levels that determine whether a critical event warrants enacting response plans and sending alerts.
Learn more about how to get started here.
What are the different types of Risk Intelligence?
AI-Powered Risk Intelligence
Risk intelligence, sometimes also called situational awareness, is the ability to aggregate complex data on any given situation, tracking feeds from thousands of sources, sorting through the noise and then synthesizing and distributing the data so organizations, residents or employees can act on it — in real time.
Artificial intelligence: In the context of critical event management, artificial intelligence (AI) is the high-powered engine that gives a CEM platform the ability to identify and understand relevant critical events in near real-time. In situations where every second counts, AI can make a critical difference.
Actionable intelligence: Data is only as good as its timing, accuracy and relevance. Actionable intelligence provides the fastest, most accurate and most relevant picture of critical events around the world. It's "actionable," because response teams can use it to take action. Actionable intelligence relies on the super-computing power of AI to sift through massive amounts of event data to pinpoint only those critical events that may impact an area's residents or an organization's employees, operations, and assets.
Augmented intelligence: A security analyst's job is to stay on top of critical events, anticipate their impacts, and respond effectively. Yet that job is becoming increasingly difficult to do, thanks to the daily volumes of data that analysts are expected to review — an average of 200,000 words today and an estimated 2 million words by 2025. Augmented intelligence uses AI to augment the increasingly complex job of analysts, freeing them up to work smarter and respond better to critical events.
Why it matters
AI-powered situational awareness gives crisis management teams a vital edge over conventional manual analysis. It provides the most reliable and relevant incident data from every relevant source — government, weather and geological services, local and international press and social media —to give you a comprehensive understanding of what's happening in the world and how it impacts the things that matter to you. Intelligent situational awareness can identify multiple classes of adverse events and hundreds of thousands of unique incidents with pinpoint accuracy and calculate the risks significantly faster, helping you save time, money and lives.
What Kind of Protection Does Risk Intelligence Provide?
When it comes to protecting your people, places and property throughout the lifecycle of your business, risk intelligence is the agile and adaptable solution. It gives you a measurable advantage in securing your most valuable resources, including:
Fixed Assets: Offices, warehouses, production facilities, suppliers
Assets in Motion: Trucks, post-production inventory, delivery fulfillment
People in Motion: Travelers, expats, remote employees working from home and other locations
Supply Chain: Business continuity processes and operations
Executives: Your C-suite and their security teams who need real-time intelligence about adverse events
How Can Risk Intelligence Enhance Travel Risk Management?
Travel Risk Management (TRM) addresses risk, response and support for organizations that want to ensure they're fulfilling their duty of care responsibilities to their employees in the field. With TRM, organizations can:
Know What's Happening Sooner: AI recognizes over 50 types of threats and delivers fast, relevant alerts that help identify risks near your travelers.
Leverage Pre-travel Destination Research and Approvals: Receive detailed reports by city, country, region and local area to assess potential risks and support a streamlined approvals process.
Monitor and Alert with Confidence: Provide travelers with detailed destination reports and automatic alerts throughout their journey while also giving them control over their privacy.
Respond Without Hesitation: Stay in touch with travelers via two-way communications and enact response plans with medical and security support.
What Are the Benefits of Risk Intelligence?
AI-driven risk intelligence refined by data scientists is far superior to traditional risk intelligence solutions that are driven by human-only analysis. A business risk intelligence system with AI supports the key role human analysts play by identifying the areas where they should focus. This combination is a far superior solution for ingesting, isolating and quickly identifying critical events.
Analysts benefit from:
Continuous monitoring of global human-validated data sources
Automated critical event detection with classification of more than 50 event types
Geo-targeted alerting via web, email and mobile app
Critical event data clustering that creates a comprehensive event profile
Actionable intelligence to inform business-critical actions
Expedited critical event response and risk mitigation
In addition, AI-powered risk intelligence helps organizations fulfill their duty-of-care obligations. With the right information at the right time, they can protect employees whether they're in the office or on the road, as well as support enterprise-level goals and objectives.
Retain Top Talent: Show employees their safety is an organizational priority by delivering risk information that's relevant to their location.
Drive Business Value: Simplify travel with streamlined delivery of up-to-date risk information to enhance productivity and realize better business outcomes.
Reduce Risk: Avoid legal liability and the reputational consequences of noncompliance with duty-of-care laws.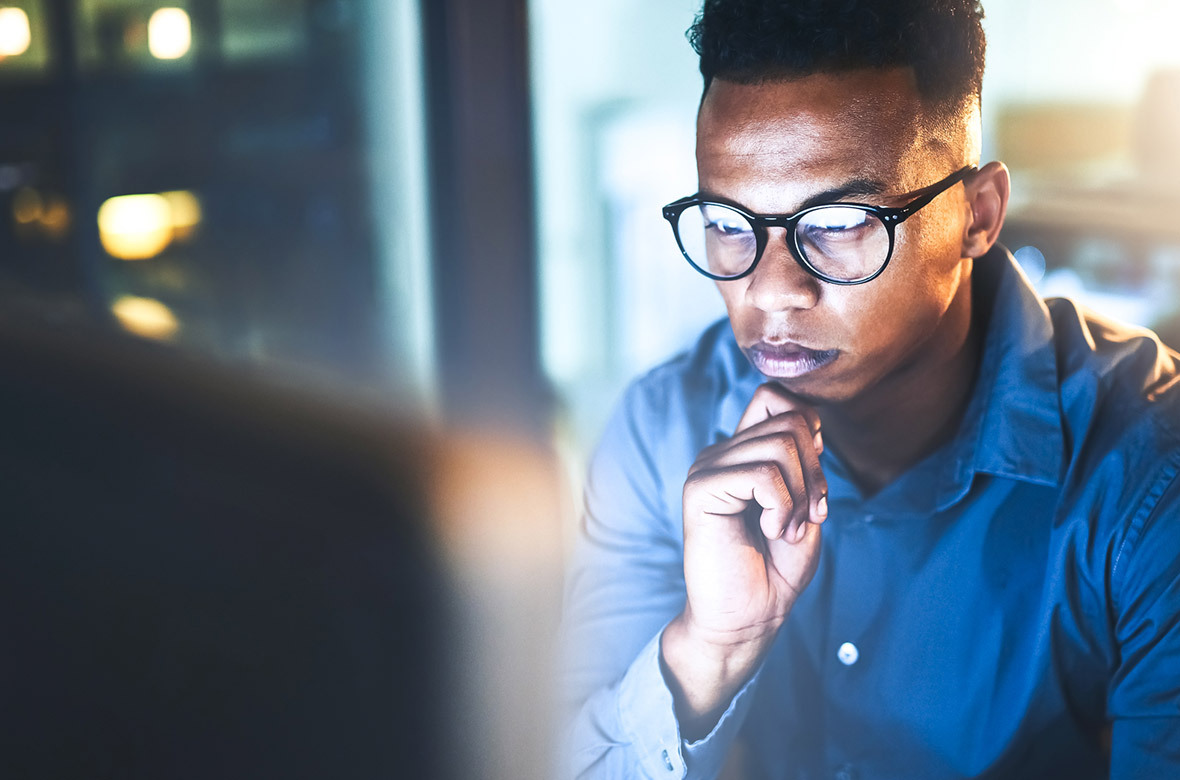 4 Reasons to Adopt AI-Powered Risk Intelligence Now
Pellentesque donec enim feugiat nisi, egestas praesent metus. Egestas tellus semper bibendum sodales.