See why we're different
Award-Winning Critical Communications
Find out why over 30,000 organizations across the globe rely on OnSolve to deliver fast, effective alerts when they matter most.
Fast, Relevant Risk Intelligence
Discover how AI-powered and analyst-vetted risk intelligence allows you to respond faster and improve outcomes when a critical event occurs.
Unmatched Expertise & Ease of Use
Learn how our power is in our people with decades of experience. We understand the challenges you face every day, and our platform was designed with you in mind.
Have communication challenges?
Our experts are here to help.
What is a Robo Call Service?
A robo calling or robo dialing service provides methods of mass communication to automatically deliver pre-recorded messages. Mass delivery of messages by these means can also be referred to as automated dialing, automated calling services, automated phone calls, phone or call blast services, automated call trees, and phone calling systems.
OnSolve provides more than just basic message delivery by offering features to manage contact groups, multiple methods of sending messages, recipient responses, polling, and much more. Our system easily accepts bulk imports of telephone numbers, usually from a spreadsheet, database, or other contact management system. In the case of voice messages, we use our secure servers to place calls and listens for answers. When the system detects a human answer, it plays a pre-recorded message created using either a human voice or a typed text to speech message. The system also detects when the call is answered electronically by a machine or voicemail system and can deliver an alternate message.
See Below For More FAQs
Why Use Robocalls and Automated Calling from OnSolve®?
Automated calling, often referred to as robocalling, isn't solely for political campaigns and vehicle warranty notices. When used appropriately, automated calls are an effective means of delivering a variety of communications. So how do you make yours stand out? OnSolve® allows you to easily send personalized, relevant messages to groups of any size.
Add and Manage Contacts
Add or edit them manually
Import them from a spreadsheet
Synchronize information with an existing database
Choose Who, How, and When
Choose who you want to receive the message
Pick the channel: Voice message, text message or email (or all 3)
Hit "send" for immediate delivery, or schedule to deliver later
Get Useful Feedback Reports
Know who received your message and when
Get answers to any questions you asked in your message
Easily identify any numbers or addresses that were undeliverable
How do I make Robocalls?
In order to set up automated calls and voice messages, you'll need a vendor who provides this service. To prepare to find one, think through your organization's overall communications goals. Ask What, When and Who:
What types of messages do you typically need to send?
When and under what conditions?
Who are the different groups of people who need to receive them?
Once you have answered these questions, you can begin to shop for an automated calling system. To get the right fit for your business, take the time to understand the nuances of the various products.
How do Robocalls work?
Robocall software is a technology that uses a computer to make a call, which then plays a recorded message when the recipient accepts the call. The message goes out en masse to a list of phone numbers obtained from various sources such as sales lead lists, mobile carriers and automatic number storage, just to name a few.
We're all only too familiar with the downside of this technology: unsolicited sales calls. Consumer Reports defines robocalls as "auto¬dialed or prerecorded telemarketing calls to landline home telephones or cell phones, or unsolicited text messages to wireless numbers."
Having recognized both the aggravation and invasion of privacy brought about by this usage of robocall software, both the Federal Trade Commission and the Federal Communications Commission are on the case. The National Do Not Call Registry represents the first line of defense in limiting telemarketing nuisances.
In the meantime, is there an upside to this technology? Most definitely – read on to learn about the benefits of an automated calling system and automated messaging.
Do Robo Calling Systems Save Time?
Robo calling should be considered in any situation where a large number of outbound calls or emails are necessary, especially when speed is a critical factor. This group calling service makes it easy to load contacts, create and save messages, and begin robo calling. The service delivers calls in seconds, not hours, so the time savings when compared to traditional communication methods is staggering.
Can Robo Call messages be personalized?
Robo calls are a great way to disseminate a lot of information quickly but can lack the feeling of an actual human contacting the recipient. Our system enables you to record your own voice messages and save them for quick use in the future. We also provide text-to-speech solutions with many realistic voices. With text-to-speech robocalls many additional messaging features also become available. If your group is multilingual, we'll translate your message automatically into the appropriate language for each contact based on their preferences.
What are the most important features of an Robo Call Software?
Whether you need to notify a small group or an entire community, an automated messaging system should offer capabilities that simplify the entire process:
A simple, intuitive interface that reduces room for error
The ability to customize and deliver alerts to an unlimited number of subgroups of any size
Flexible enough to be put to use for a variety of communications, including emergency alerts and routine notifications such as payment reminders, customer notifications, school updates and more
Support for multiple modalities, so you can send to multiple channels in different formats
Text-to-speech and pre-recorded message capabilities, so you can prepare ahead of time or send immediately
Real-time reporting and auditing capabilities, so you'll know when and if messages were received
What is an Automated Calling System vs Robocalls?
While robocalls have come to be known as unwanted and unsolicited, automated calling systems are the converse. Delivered to a targeted group of recipients in need of specific information, automated calling saves organizations time and money by automating the calling and messaging process.
What does an Automated Messaging System do?
From sending appointment confirmations and reminders to informing individuals of service changes to collecting customer feedback to school closings and traffic announcements, automated messaging services represent an efficient, effective way to relay information between organizations and their stakeholders. Automated messaging services can also play a very important role during times of emergency when information needs to be conveyed quickly and with certainty.
What are some of the uses for Automated Messaging?
Critical events. In an emergency, it's imperative to get the word out to hundreds or thousands of people at once. When every minute counts, you need to be able to protect your people, places and property. For instance, if winds have changed and put your community in the path of a wildfire, you can use automated calling to deliver evacuation instructions.
School notifications. Keep parents, students and the community involved in academic life by sharing updates on events, programs and volunteer opportunities. An automated message system can help you send reminders about tuition payments and low-lunch balances, as well as fill substitute teacher positions.
Customer reminders. Improve customer retention by using an automated calling service to send personalized updates about promotions, appointment times, shipments and billing.
What are the benefits of a Automated Calling?
Because of their inherent value, automated calling and messaging systems are immune from the National Do Not Call Registry. This is terrific news for consumers who wish to receive these notifications, while excluding unsolicited robocalls. It's also great news for organizations looking for a time-saving automated messaging solution.
Automated messaging systems are uniquely positioned to bridge the gap between people and the information they need to live safer and more productive lives. While there are currently multiple providers of automated calling systems, not all platforms offer the same features and benefits relative to messages. When searching for the right fit, usability is paramount.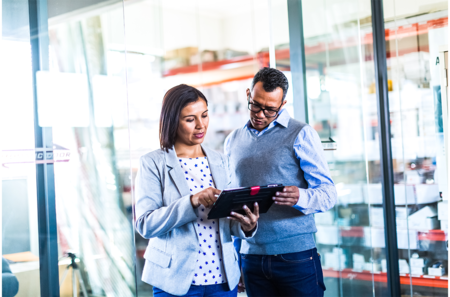 Mass Notification 101 for Business Owners
The quality of your communications can make or break relationships with all your stakeholders — from customers and employees to suppliers and vendors. Learn how mass text messaging can be a game-changer for your business.