Glossary Term:
Crisis Management
See why we're different
Award-Winning Critical Communications
Find out why over 30,000 organizations across the globe rely on OnSolve to deliver fast, effective alerts when they matter most.
Fast, Relevant Risk Intelligence
Discover how AI-powered and analyst-vetted risk intelligence allows you to respond faster and improve outcomes when a critical event occurs.
Unmatched Expertise & Ease of Use
Learn how our power is in our people with decades of experience. We understand the challenges you face every day, and our platform was designed with you in mind.
Have communication challenges?
Our experts are here to help.
What Is Crisis Management?
A crisis is an unexpected and sudden event that disturbs an organization and its stakeholders, including employees and external clients. The process of handling such a disruption in organizational culture is called crisis management. For example: A tornado with wind speeds of 75 miles per hour touches down, uprooting trees, damaging buildings, and causing systems to go down. Shortly after, roads are blocked, flooding begins, and fires start to spread. In a blink of an eye, everything has changed. *This isn't the same as risk management. While risk management involves planning for events that might occur in the future, crisis management involves reacting to negative events during and after they have actually occurred.
See Below For More FAQs
Why Use a Crisis Management Platform from OnSolve?
During critical events, resilient organizations leverage their crisis management system to resume peak performance with minimal disruption. The OnSolve Platform for Critical Event Management strengthens resilience and enables organizations to not just survive, but thrive before, during and after a crisis.
Add and Manage Contacts
Add or edit them manually
Import them from a spreadsheet
Synchronize information with an existing database
Choose Who, How, and When
Choose who you want to receive the message
Pick the channel: Voice message, text message or email (or all 3)
Hit "send" for immediate delivery, or schedule to deliver later
Get Useful Feedback Reports
Know who received your message and when
Get answers to any questions you asked in your message
Easily identify any numbers or addresses that were undeliverable
What Is a Crisis Management System?
To make a measurable difference during critical events, a cohesive crisis management system should include crisis management software and crisis management services that seamlessly integrate. Reduced damages, faster recovery time and improved business continuity are the goals. During disasters, having a well-developed plan with clearly delineated steps in place to activate it can be the difference between failure and success. A comprehensive system is comprised of the technology and infrastructure that enact and support your crisis management plan. It also serves as a means of communicating with stakeholders, to ensure everyone is informed and stays on the same page.
Why Is Crisis Management Important?
Ultimately, crisis management is about reducing damages to achieve better outcomes for the organization. This saves time, money and effort while nurturing continuous improvement. Crisis management integrates proactive threat awareness, cross-functional coordination and communication flows, integrated technology and systems, and post-event analysis. From employees to executives to vendors in your supply chain, it's vital that everyone understand their role and responsibilities during a crisis. Keeping everyone focused helps prevent an external calamity from turning into internal chaos. This, in turn, stops the spread of fear and uncertainty among all stakeholders. Remember, demonstrating your organization's ability to adapt and overcome during emergencies boosts both self-efficacy among your staff and customer confidence in your brand. When done well, effective crisis management leads to a quicker mean time to recovery and delivers more thorough protection of your people, places and property. All of this means a better bottom line.
What Are the Benefits of a Crisis Management System?
The benefits of a unified solution are faster response times, shorter recovery periods and consistent actions that ultimately drive better outcomes. Strengthening organizational resilience is the name of the game. OnSolve makes it happen via:
Speed: Bypass the limitations of human analysis with AI that delivers faster, more accurate communications to facilitate a rapid response.
Relevance: Filter out irrelevant data to drive informed, proactive decisions and deliver targeted alerts that activate your plans and achieve the right outcomes.
Usability: See a comprehensive overview of your threat landscape and share your business continuity plan with just a click, from anywhere, any time.
What Are Best Practices for Crisis Management?
Proactivity is key. Crisis management enables organizations to:
Devise strategies to come out of uncertain conditions and decide on future courses of action.
Recognize the early signs of a crisis, warn employees of potential consequences and take precautions to mitigate the resulting damages.
Identify the activities and processes that managers and employees can utilize to analyze and understand events which might lead to crisis and uncertainty.
Respond effectively to changes in the organization culture.
Coordinate between various departments to overcome emergency situations.
Protect your reputation by practicing proactive transparency in all media relations.
What Role Does OnSolve Play in Crisis Management?
OnSolve strengthens crisis management, enabling organizations to swiftly react to negative disruption and thrive before and after a crisis. Resilient organizations resume peak performance with minimal disruption thanks to essential crisis management features and functionality. The OnSolve Platform for Critical Event Management is the technology that brings all of this together. The Platform aligns resources to proactively identify and analyze threats, conduct crisis communications management with stakeholders and activate response teams according to business plans and strategy. Now organizations can detect, act and recover during critical events.
OnSolve delivers the right data, quickly and accurately.
OnSolve filters out the noise to deliver actionable intelligence.
OnSolve gives the right people visibility, anywhere and anytime.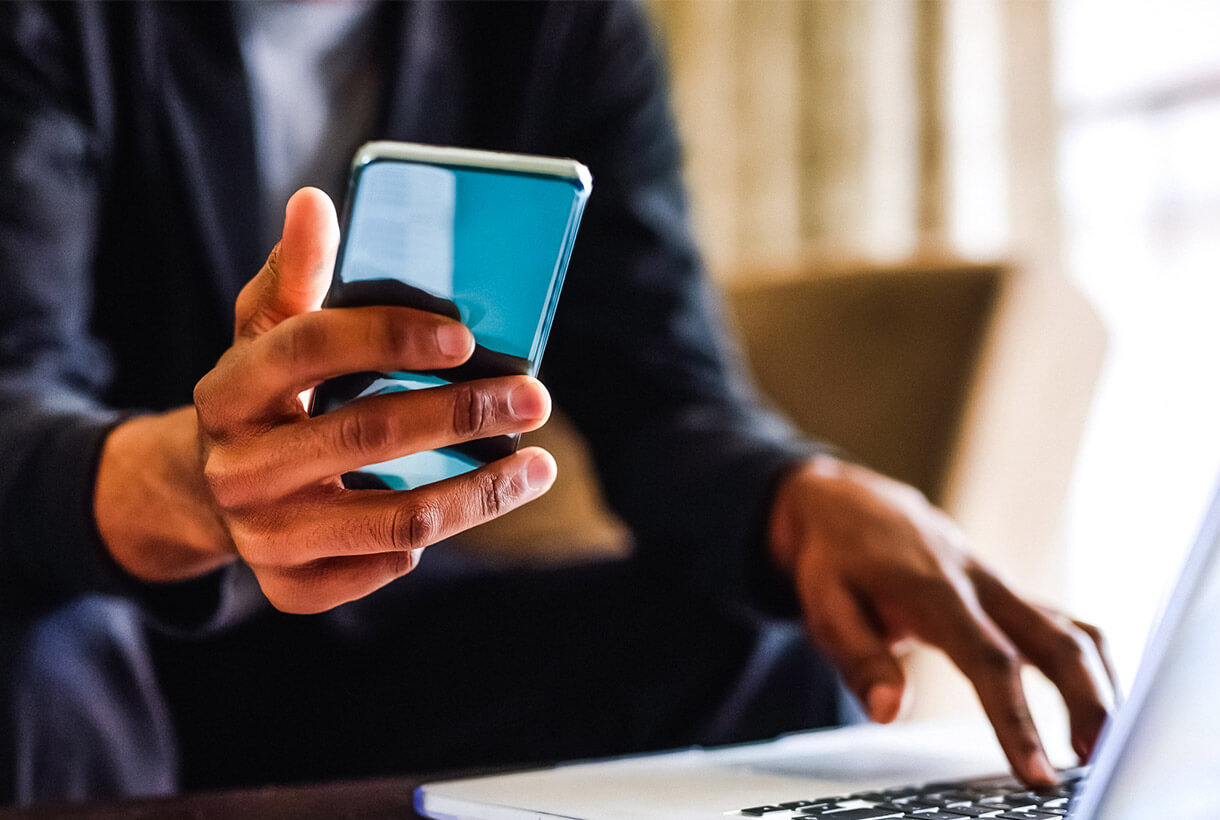 Emergency Alerting: What is it and what can it do for my organization?
When unexpected events arise, critical communications systems allow organizations to communicate quickly and effectively to avoid disruptions in business operations. Whether your organization is public or private, large or small, the key to your business continuity is delivering the right information to the right audience at the right time.