Glossary Term:
Automated Text Messaging
See why we're different
Award-Winning Critical Communications
Find out why over 30,000 organizations across the globe rely on OnSolve to deliver fast, effective alerts when they matter most.
Fast, Relevant Risk Intelligence
Discover how AI-powered and analyst-vetted risk intelligence allows you to respond faster and improve outcomes when a critical event occurs.
Unmatched Expertise & Ease of Use
Learn how our power is in our people with decades of experience. We understand the challenges you face every day, and our platform was designed with you in mind.
Have communication challenges?
Our experts are here to help.
What is Automated Text Messaging?
An automated text messaging system allows organizations of all sizes to share information instantaneously with hundreds or thousands of recipients. Some services also offer the flexibility to send messages to defined lists or groups of contacts, which improves relevancy. For recipients, this is an advantage because they only see the messages that matter to them. In a mobile world SMS messaging is the fastest and simplest way to send critical information to the right person, wherever they are.
See Below For More FAQs
Why Use an Automated Texting Service from OnSolve®?
You want your messages to have the greatest likelihood of reaching your recipients and getting their attention. The preferred method of communication for many people is text messaging. This makes automated texting your best bet, especially if your audience is difficult to reach. With OnSolve® organizations can easily and reliably send text messages to one recipient or thousands and monitor responses in real-time.
Add and Manage Contacts
Add or edit them manually
Import them from a spreadsheet
Synchronize information with an existing database
Choose Who, How, and When
Choose who you want to receive the message
Pick the channel: Voice message, text message or email (or all 3)
Hit "send" for immediate delivery, or schedule to deliver later
Get Useful Feedback Reports
Know who received your message and when
Get answers to any questions you asked in your message
Easily identify any numbers or addresses that were undeliverable
Benefits of Automated Text Messaging
In today's mobile world, people are more reliant on their mobile phones than ever before. As a result, they're likely to find SMS messaging is more immediate and convenient than other communications methods such as mail, email or even voice phone calls. For businesses, an SMS messaging service can keep messages from getting lost in the inbox. The average email user receives 88 emails per day. Yours can easily be lost in the pile. Using an automated text messaging system can ensure your message won't be overlooked or left unread. Consider some statistics:
Is SMS the same as text messaging?
SMS stands for Short Message Service, although most people know it by its common name: text messaging. Since the first message was delivered in 1992 – between a computer and a phone – it has become a standard – and very popular feature – of mobile phones. The service uses standardized communications protocols to deliver messages via the Internet and mobile devices. A notable quality of SMS messages is brevity. These very short messages and are usually limited to 160 characters, although modern phone services can enable longer messages. In addition, contacts receive SMS messages within seconds. The combination of these characteristics – short and speedy – means the technology is ideal for delivering urgent messages and alerts.
What is a Text Messaging Service used for?
A text messaging service allows organizations of all sizes to share information instantaneously with hundreds or thousands of recipients. Some services also offer the flexibility to send messages to defined lists or groups of contacts, which improves relevancy. For recipients, this is an advantage because they only see the messages that matter to them. An automated text messaging system allows you and your organization to easily communicate with groups of recipients.
Why use Automated Text or SMS Messaging?
Sending a text message is as simple as typing words in a box and pushing send. Ease of use also applies to the recipient, who often doesn't need to even open the messaging app on their phone. Messages appear on the home screen, so they can be read with just a glance. But texting tens, hundreds, and even thousands of phone numbers can be complicated and time consuming. By sending mass reminders and notifications from a computer or a touch-tone device, you'll enjoy more free time to manage other priorities.
How does Automated Text Messaging work?
The right automated texting software walks you through a few simple steps and gets you off and running at click-speed. Here are the basics:
Create your message: Don't worry if you're struggling with wording – a dependable mass texting service will offer a variety of stock messages you can tailor to your needs.
Select your audience: Mass texting software can easily integrate with your existing contact lists.
Distribute by clicking 'Send': Rest assured people can easily respond if they need to, and you'll be notified right away.
Once you're communicating regularly through a text messaging system, reaching all of your people all at once feels natural. With a convenient mobile app and intuitive user interface, you can pre-create as many types of messages and contact groups as you need, or just as easily set them up on the fly. Whether your business works best with detailed preparation and planning, or your operations are inherently fluid and dynamic, the right automated text messaging system supports your objective, boosts your bottom line and keeps you set up for success.
What is SMS messaging software?
While it's easy to send single SMS messages from one phone to another, doing so at scale requires SMS messaging software. Organizations can use SMS messaging software for a wide range of uses, including sending emergency alerts, reminding customers of sales and payments and promoting events. With SMS messaging software, organizations can deliver business text messages and emergency alerts to hundreds or thousands of recipients at once. It also offers capabilities to set up unlimited numbers of subgroups, which allow specific targeting of people in a single location, on a team or by type of customer or volunteer group. In addition, SMS messaging software offers the capability to create message templates. When there's an emerging threat, it can take valuable time to craft the right message. But with SMS messaging software, you can plan ahead and create templates for almost any scenario. If a critical event occurs, you can simply fill in the details – time, place, action – select the impacted group of recipients and press send. Some software even provides a mobile app, so you can handle a crisis no matter where you are.
What are some common uses for Automated SMS messaging?
Speed, reliability and ease-of-use make SMS messaging ideal for a wide variety of applications. It's versatile enough to handle both routine business text messaging needs such as customer support and marketing, as well as an organization's emergency alerting requirements. The following are just a few of the ways businesses can leverage an automated SMS system:
Issue payment and past-due bill reminders
Send appointment confirmations and reminders
Automatically confirm appointments
Schedule seasonal service calls
Renew service agreements
Inform customers of route or service changes
Distribute promotional offers
Promote special events
Collect customer feedback
Build customer loyalty to boost sales through increased communications
Comply with quality, safety and operational standards
Send emergency announcements
Announce training and gather sign-ups
What are the most important features of an Automated Text Messaging Service?
Easy contact management. Current, reliable contact information is the foundation of any outreach. That's why it's important to select an SMS messaging service that allows you to upload contacts easily. In addition, integration with the applications you use will help you keep contact data up to date, ensuring the right information gets to the right people at the right time.
Unlimited number of contact groups. To get relevant information to the right people, an SMS service should enable the creation of multiple subgroups of contacts. Contact groups may be comprised of a single recipient or thousands. Additional filter fields allow users to dynamically create groups.
Reporting and polling. It's essential to confirm who received your message – especially in an emergency. Reporting and polling capabilities will help you understand who missed your message and who needs additional assistance.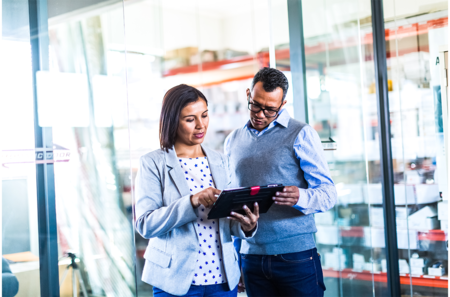 Mass Notification 101 for Business Owners
The quality of your communications can make or break relationships with all your stakeholders — from customers and employees to suppliers and vendors. Learn how mass text messaging can be a game-changer for your business.