Glossary Term:
Phone Messaging & Broadcasting
See why we're different
Award-Winning Critical Communications
Find out why over 30,000 organizations across the globe rely on OnSolve to deliver fast, effective alerts when they matter most.
Fast, Relevant Risk Intelligence
Discover how AI-powered and analyst-vetted risk intelligence allows you to respond faster and improve outcomes when a critical event occurs.
Unmatched Expertise & Ease of Use
Learn how our power is in our people with decades of experience. We understand the challenges you face every day, and our platform was designed with you in mind.
Have communication challenges?
Our experts are here to help.
What is a Phone Messaging System?
A phone message system digitally records messages and delivers them by phone. It's an ideal way to send routine reminders, vital messages, or emergency notifications – instantly.
See Below For More FAQs
Why Use Phone Messaging from OnSolve®?
Sending bulk recorded phone messages is a simple but effective way to reach tens, hundreds, even thousands of contacts with the same message. OnSolve enables users to record one phone notification, and send it to multiple contacts at once. It has all the advantages of leaving a personal phone notification, without dialing individual numbers. What's more, your phone broadcast can also be sent as an email and text message, ensuring even greater message coverage. All this from the same simple interface.
Add and Manage Contacts
Add or edit them manually
Import them from a spreadsheet
Synchronize information with an existing database
Choose Who, How, and When
Choose who you want to receive the message
Pick the channel: Voice message, text message or email (or all 3)
Hit "send" for immediate delivery, or schedule to deliver later
Get Useful Feedback Reports
Know who received your message and when
Get answers to any questions you asked in your message
Easily identify any numbers or addresses that were undeliverable
What is a Phone Messaging Service?
If you've ever had to call more than a few people to give them an important message, you know how frustrating and time-consuming it is. Whether you get a live person on the line or voice mail picks up, it takes invaluable time to dial each number and repeat the message over and over. Now you can rely on OnSolve's Phone Messaging service to do the dialing, AND the talking, for you. It's simple!
What is Multi-Modal Communication and Why is It Important?
Ask yourself this: Do you prefer a phone call, a text message, or an email? What about in an emergency? How about very early in the morning or late at night? Understanding a contact's communication preferences is critical. We call the ability to broadcast messages through various means of delivery Multi-Modal Communication, and that's what we do best. Simply create and send your messages in one or more modes and monitor your delivery reports to know who received communication. Simple and easy.
What are the advantages of Phone Broadcasting?
Nearly all Americans own a phone, either a mobile phone or a land line. By sending a recorded phone broadcast, important messages reach everyone. And they reach them quickly, usually within a few minutes.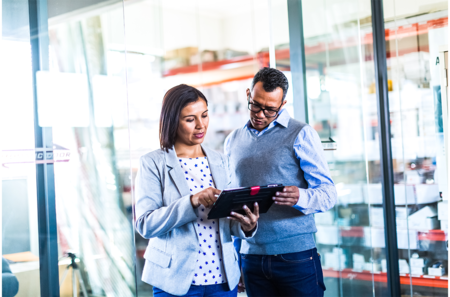 Mass Notification 101 for Business Owners
Learn how to improve the relationships with key stakeholders with mass notifications from OnSolve.