Glossary Term:
Auto Dialer
See why we're different
Award-Winning Critical Communications
Find out why over 30,000 organizations across the globe rely on OnSolve to deliver fast, effective alerts when they matter most.
Fast, Relevant Risk Intelligence
Discover how AI-powered and analyst-vetted risk intelligence allows you to respond faster and improve outcomes when a critical event occurs.
Unmatched Expertise & Ease of Use
Learn how our power is in our people with decades of experience. We understand the challenges you face every day, and our platform was designed with you in mind.
Have communication challenges?
Our experts are here to help.
What is an auto dialer?
An auto dialer is an electronic device or service that automatically dials phone numbers. It's able to do this en masse and deliver a pre-recorded message to all of those phone numbers instantly. After you click "Send," this process is initiated when the system detects that the recipient has accepted the call, or when the call goes to voicemail. In the latter case, either the same pre-recorded message can be played, or you can set an alternate version.
See Below For More FAQs
Why Use Auto Dialing from OnSolve®?
OnSolve® provides a web-based auto dialer service that requires no hardware or software. Setup is a snap and when you rely on OnSolve's fully redundant network, you can be confident of reaching everyone with critical communications.
Add and Manage Contacts
Add or edit them manually
Import them from a spreadsheet
Synchronize information with an existing database
Choose Who, How, and When
Choose who you want to receive the message
Pick the channel: Voice message, text message or email (or all 3)
Hit "send" for immediate delivery, or schedule to deliver later
Get Useful Feedback Reports
Know who received your message and when
Get answers to any questions you asked in your message
Easily identify any numbers or addresses that were undeliverable
Why use an auto dialer?
The primary advantage of a reliable auto dialer service is the savings in time, money and effort. Prior to this technology, relaying important information to a large number of people required hours on the phone making call after call. Now you can record a message (or select from pre-made options), select a group of contacts (which can also be pre-created) and click "Send." This is especially helpful during emergencies when the safety and security of your people, places and property relies on getting urgent information to them as quickly as possible. An effective auto dialer program keeps you covered and connected, no matter what.
What is a web-based auto dialer?
Traditional auto dialing phone systems rely either on hardware (a modem) or auto dialer software that requires physical installation at your location and/or on each individual device. By contrast, web-based auto dialer apps use an internet signal to transmit the information. With the ever-growing number of satellites, cell towers and Wi-Fi coverage areas, this means web-based and/or cloud-based technology offers the most advantageous and reliable means of staying connected.
Learn how easy it is to get started with OnSolve Critical Communications.
How does auto dialing work?
The key feature of a phone auto dialer or auto dialing software is its ability to function with minimal human interaction. That means when you do have interaction, it's meaningful and straight to the point, because the automation has already sorted the logistics. As outlined above, after you click "Send," the calls go out and the system waits for acceptance of the call. Then it plays a recorded message for the recipient. The message can include a menu with options to press a button to reach a particular department, where the recipient can speak with a live person. This clickable menu option can also be used to gather survey feedback and collect opinion polls.
In addition, auto dialers offer a variety of possibilities for the order in which they go through a given list of phone numbers. Automation enables the system to call numbers in a certain order, versus all at once, depending on how the user has adjusted the settings. These options are great for businesses that need to fill shifts or prioritize the delivery of alerts to employees, customers and vendors.
What are the benefits of using an auto dialer system from OnSolve?
With One Call Now you gain the ability to customize every aspect of your critical communications. The messages, contact groups and method of calling can all be tailored to fit your organization and your recipients. They can set their own preferences for which language your message will be played in, the phone numbers that will receive your calls and the order those numbers will be called. Not only does this mean you can be more effective and efficient, but you can also cater to your stakeholders' preferences. By ensuring a phone system that is easy to use and delivering messages that are specific, relevant and personalized, you help cultivate brand loyalty from your customers, trust from your employees and consistency from your supply chain.
Scenario Calling: Pre-record personalized messages for specific recipient groups that are focused on particular situations, such as lunch balance reminders, attendance notifications, past due notices and maintenance dates.
Hot Transfer Options: Now calls can be transferred to a live operator at a pre-specified phone number within your organization while your One Call Now message is being played. Recipients are prompted to press a number on their keypad to initiate the transfer. This prevents the frustration of waiting for long messages to finish playing.
Selective Sequence Dialing: This allows you to specify the order in which your recipients are called, rather than calling them all simultaneously. You can set the sequence manually or use the Import Wizard. Choose from a range of options such as by employee, by number or a combination of both.
Hassle Free Quota Calling: Use this option to send calls until a set number of live answers is received. This is enabled via polling and/or hot transfer. Once members respond, the system plays a follow-up message based upon their response and the status of the quota. A quota can be set for one subgroup or across several.
Combine Sequencing and Quota Calling: Fill quotas in a specified order easily, in order of recipients, phone numbers or both. The system enables you to call recipients in a predetermined order and their phone numbers in a particular order until the quota has been filled. Additionally, the order in which the members are called can be adjusted as often as you need. This is perfect for organizations with a seniority-based hierarchy, high staff turnover and/or a regular stream of new hires.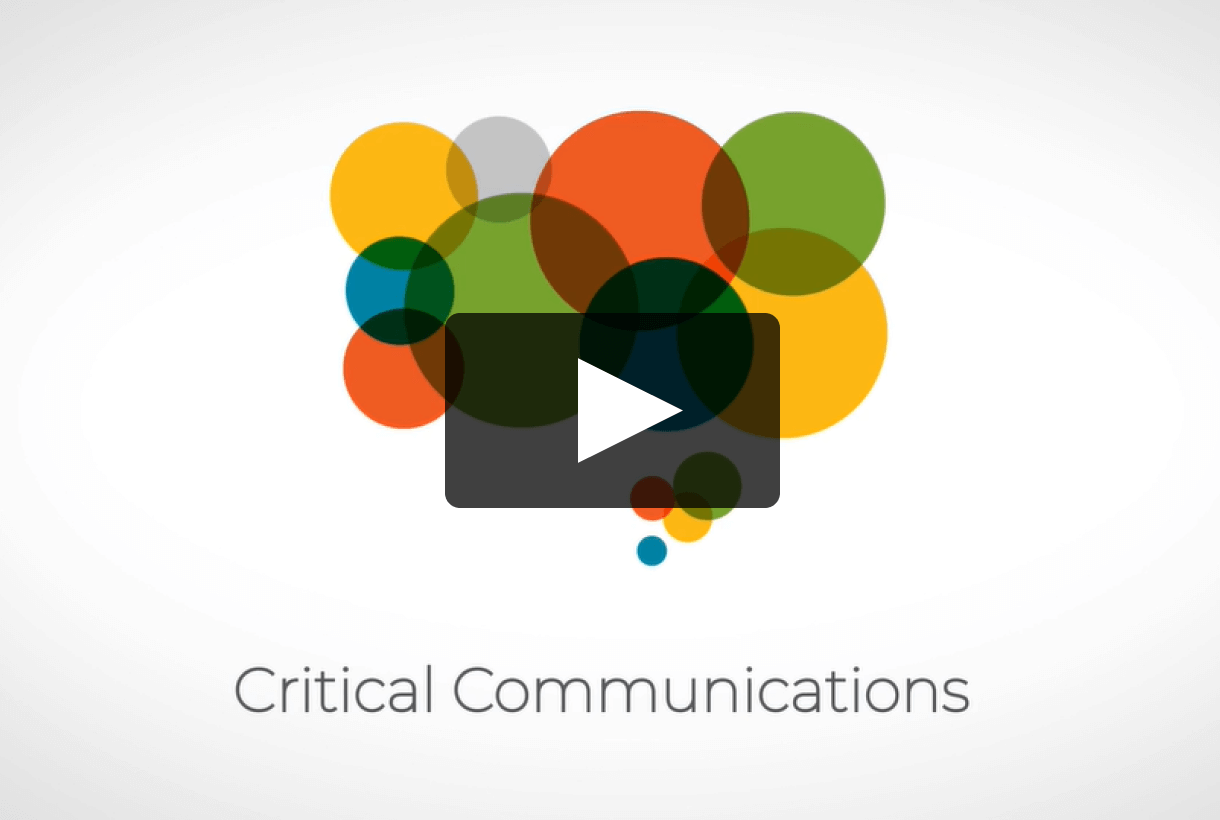 Get the right information to the right people at the right time with OnSolve Critical Communications.
Who uses an auto dialer service?
Auto dialers provide solutions for many types of organizations that need to send messages to large groups of contacts. This practice is also known as broadcast communication. Any time an organization is spending staff time on outbound calling, it's time to consider an auto dialer service. Some of its common uses for sending messages to employees, customers and vendors include:
Company-wide announcements and notifications
Event and meeting notifications
Appointment scheduling and reminders
Emergency alerts and instructions
Volunteer requests for civic engagements
Compliance reminders for requirements such as physical exams, continuing education and certification renewals
Scheduled machinery maintenance and equipment inventories
Why use a service for mass phone dialing?
For organizations that need to reach multiple contacts quickly and efficiently, the right auto dialing system will provide significant time and resource savings while simultaneously generating greater opportunities to increase profits. As your business grows over time, the right system will grow to scale with you, while keeping your bottom line in mind.
Ease of Use: Setup is quick. Simply download the app, create your messages and set up your contacts. Once this is done, you're ready to go. Click "Send" and the phone auto dialer broadcasts the message to the list of contacts. The process is hassle-free, and the intuitive interface makes training quick and navigation simple on both sides of the call.

Messages can be created by recording your voice or by typing a message that will automatically be converted to an audio recording of a natural sounding voice. These messages can then be saved for later use and tailored for each situation as needed.
Contacts can be imported easily as well. An efficient auto dialer will integrate with your existing database, spreadsheet or contact management system to pull over all contact information without requiring hours of staff time spent on data entry.

Manageable Metrics: Review reports of who received the message, how it was delivered (live or voicemail) and any follow-up actions that were taken. This means not only are you ready to communicate easily with as many people as you need to, but you also have a record of all communications that you can access at any time. This is excellent news for organizations that are required to keep accurate records for legal compliance. And even for those that don't require it, an audit trail gives you a means of analyzing your communications strategy so you can continuously improve.
Enhanced Profitability: When it comes to satisfying customers and boosting profitability, phone auto dialers have been shown to provide significant advantages. Increase the speed at which your staff can connect to customers and the accuracy with which customers are routed to the correct department. When less time is spent navigating the system, more can be spent addressing customer concerns, developing new leads and cultivating product awareness.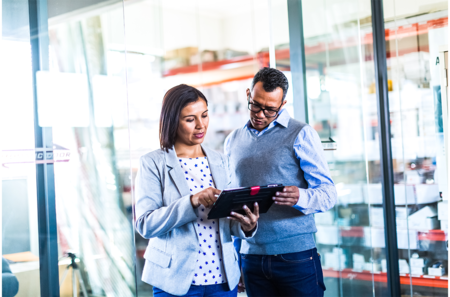 Mass Notification 101 for Business Owners
Learn how to improve the relationships with key stakeholders with mass notifications from OnSolve.