Glossary Term:
Mass Text Messaging
See why we're different
Award-Winning Critical Communications
Find out why over 30,000 organizations across the globe rely on OnSolve to deliver fast, effective alerts when they matter most.
Fast, Relevant Risk Intelligence
Discover how AI-powered and analyst-vetted risk intelligence allows you to respond faster and improve outcomes when a critical event occurs.
Unmatched Expertise & Ease of Use
Learn how our power is in our people with decades of experience. We understand the challenges you face every day, and our platform was designed with you in mind.
Have communication challenges?
Our experts are here to help.
What is a Mass Text Messaging Service?
Ensure the right people get the right information when they need it most. A mass text messaging service enables you to create one message and quickly send it to a list of contacts via cell phone and/or mobile app. You may often see it referred to as an SMS messaging service, a mass text messaging app or mass text notification software. The critical difference between a regular text message system and a mass text messaging service is the ability to create and save common messages, insert custom text per contact and easily define delivery groups. Sending hundreds or thousands of text messages can be challenging and time-consuming for individuals and organizations of all sizes. A mass text messaging service provides you with peace of mind knowing you have a best-in-class solution.
A mass text messaging system is efficient for emergencies, of course. But a mass text app for business is also helpful as part of regular business operations. No matter what — whether the need is for routine or critical communications — you've got it covered.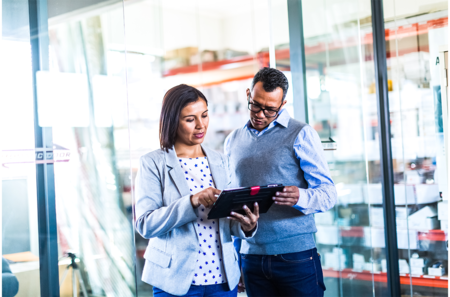 Learn how to improve the relationships with key stakeholders with mass notifications from OnSolve.
See Below For More FAQs
What are the must-have capabilities in a mass text messaging service?
The following capabilities are essential for fast and effective mass text messaging. With OnSolve, you can:
Add and Manage Contacts
Add or edit them manually
Import them from a spreadsheet
Synchronize information with an existing database
Choose Who, How, and When
Choose who you want to receive the message
Pick the channel: Voice message, text message or email (or all 3)
Hit "send" for immediate delivery, or schedule to deliver later
Get Useful Feedback Reports
Know who received your message and when
Get answers to any questions you asked in your message
Easily identify any numbers or addresses that were undeliverable
What is a mass voice messaging, texting and calling service?
A mass voice messaging, texting and calling service sends automated text messages and phone calls to a list of contacts. It allows you to create one simple message and then quickly deliver it to as many contacts as you want. Talk to hundreds or thousands of people in the time it takes to speak to just one. Dialing a phone number is quick and easy. But dialing tens, hundreds and even thousands of phone numbers takes time and energy. By sending mass reminders and notifications from a computer or a touch-tone device, you'll enjoy more free time to manage other priorities.
What are the benefits of using a mass text messaging service or system?
Target Messages:
Create custom contact groups based on specific criteria that differentiates who will receive your message.
Ensure people read and pay attention to your messages by consistently sending the right information to only the right people at the right time. This prevents your messages from becoming part of the noise that gets automatically deleted.

For example: Choose to target people located in a particular office building, a volunteer group working on a certain project or parents of students on a specific bus route.
Real-time Reporting:
See continuous status updates after sending your message and receive notification of who was successfully reached and who has responded.
Easily resend alerts if recipients are unresponsive and escalate if necessary.

For example: Receive a list confirming who is up-to-date and who still needs to provide current contact information. This makes it easier for managers to follow up, ensures legal compliance and gives everyone an equal opportunity to receive and respond to messages about opportunities for extra hours and overtime.
Instant feedback:
Create custom polls with predefined answers to collect valuable information from your recipients.
Enhance your decision-making process by receiving rapid results from your poll. Does anyone require more assistance? Did anyone miss the alert? Who is available to cover open shifts? Now you can answer these questions quickly with little labor from your internal teams. An efficient mass text messaging system acts as a force multiplier, saving time, effort and money.

For example: If a site closes for the day, recipients can acknowledge receipt of the message, as well as receive notification of when they can return to the workplace. This prevents the problem of having to pay workers who show up in situations where key equipment is down and operations are halted.
What is a mass text message app?
In addition to rapidly creating, storing and sending messages to a large number of recipients instantly, a mass text message app provides numerous benefits:
Versatility: The best mass texting app will free you from being tethered to your desktop. You can send messages anytime, anywhere, using any device. SMS message capabilities allow you to send alerts right from your phone to your recipients. Users can even establish a personal warning radius while on the go.
Extended Reach: Texts can be created in the sender's preferred language, automatically translated and delivered in the language selected by your recipients. This gives everyone the greatest likelihood of understanding the notification and any instructions included in it.
Convenience: A simple interface available on iOS and Android devices saves time. Features like an interactive map of the affected area with color-coded icons and the option to include audio messages for hands-free driving make it easier for both senders and receivers to navigate any situation.
Push Notifications: Recipients can enable push notifications on their phone, so they're always kept up to date, in real time. An SMS messaging service makes it easy to schedule and adjust push notifications as needed, which is particularly important when managing ongoing and fluid situations.
No matter what challenges your organization faces, a mass text message app can help you keep everyone informed and on track when every minute counts. And when you're ready to conduct an after-actions review of a given event, you can view integrated campaign statistics with completion results.
How do I send mass text messages?
There's a lot of confusion about how to send mass text messages. The good news is that the right mass text notification software walks you through a few simple steps and gets you off and running at click-speed.
So, how do you text a lot of people at once? Here are the basics on how to send mass text messages:
Create your message: Don't worry if you're struggling with wording – a dependable mass texting service will offer a variety of stock messages you can tailor to your needs.
Select your audience: Mass texting service software can easily integrate with your existing contact lists.
Distribute by clicking 'Send': Rest assured people can easily respond if they need to, and you'll be notified right away.
Once you're communicating regularly through a mass text messaging system, reaching all of your people all at once feels natural. With a convenient mobile app and intuitive user interface, you can pre-create as many types of messages and contact groups as you need, or just as easily set them up on the fly. Whether your business works best with detailed preparation and planning, or your operations are inherently fluid and dynamic, the right mass text messaging service supports your objective, boosts your bottom line and keeps you set up for success.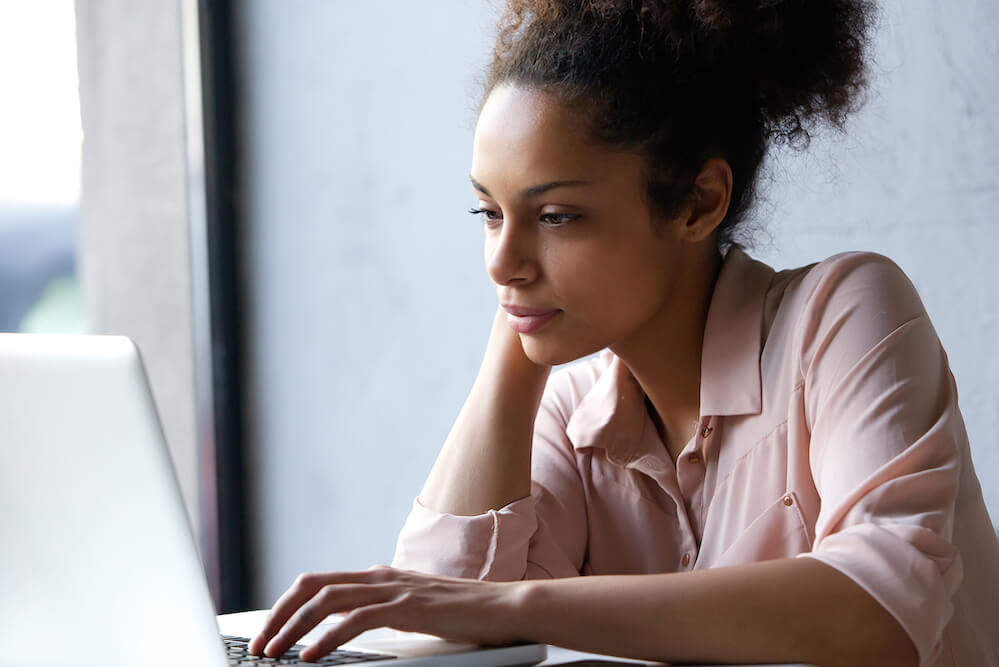 Whether your organization is looking to implement a mass text messaging service for the first time or you're shopping around for a solution that better fits your needs, considering these 8 dos and don'ts is a great place to start.
Why use mass texting services?
According to the Pew Research Center, 97 percent of Americans own some kind of cell phone. Given the prevalence of smart phone usage, sending an alert to these devices is one of the fastest and most efficient ways to reach people. Mass text notification software gives you the ability to reach millions of recipients at once. Now you can share and exchange information with the click of a button. Update staff schedules, send delay notices and announce new product offerings easily, whether you're in the office, working from home or on the go. The mobile app makes it convenient and simple for all of your people to stay connected, keep their contact information updated and reach you and each other when necessary. By providing a mass text messaging system, you can give everyone confidence that they have the most up-to-date information in every situation. This is especially important in today's world, where we're impacted by new critical events on a regular basis.
Can you send mass texts for free?
Yes, but it does not come without risks. Make sure you understand the potential pitfalls of free mass notification software.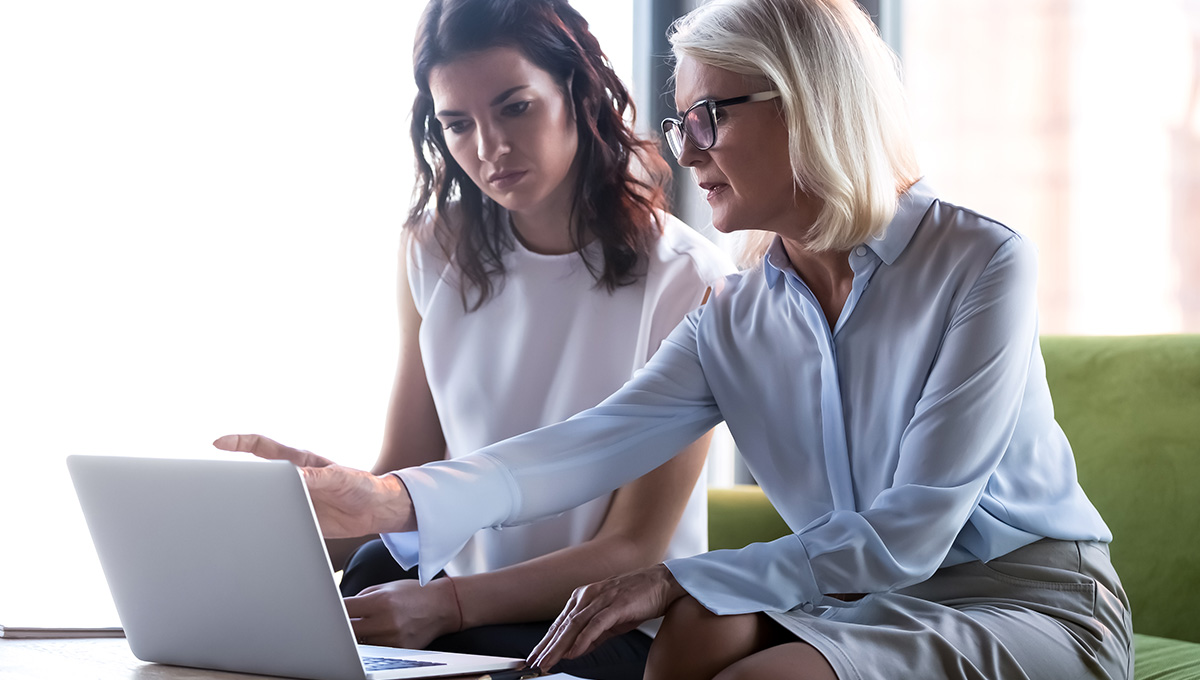 Learn the 7 pitfalls to avoid during your search.
What are some uses of a mass messaging system?
When it comes to communicating with your staff, customers and supply chain, a mass text messaging service offers an advantage in every scenario. Here a just a few examples of how it supports critical communications across multiple types of organizations:
Increase community and employee engagement by sending calendar notices and automatic reminders of upcoming meetings and events.
Increase community and employee engagement by sending calendar notices and automatic reminders of upcoming meetings and events.
Request volunteers for events such as coordinating food drives and provide a detailed list of desired donation items with drop-off locations and dates.
Deliver prompt notifications regarding school closings, sickness, tardiness, homework and tests.
Provide compliance reminders for requirements such as physical exams, continuing education and certification renewals.
Schedule machinery maintenance and provide equipment specifications to key staff.
Quickly fill staffing openings and keep operations running smoothly.
Set automated reminders for due and past-due bills to help everyone stay on top of their budget.
Send emergency alerts that get everyone's attention and give actionable instructions to keep everyone calm — during severe weather, power outages or any other type of critical event.
What is the best mass texting service for businesses?
The right business text messaging platform will keep everyone connected, not only in emergencies, but during day-to-day business operations. Whether it's a routine communication or a critical event, you have to be able to count on prompt delivery of your messages.
Look for a business text messaging service that delivers:
Reliable reach, day in and day out: It should enable you to confidently deliver timely messages to customers, staff and supply chain partners.
Extensive expertise with a customer focus: It should offer support from a network of highly trained professionals who can help you through every type of situation.
A user interface that's targeted, versatile and user-friendly: It should provide mobility and multi-tasking with a messaging platform designed for people on the go.
Today's businesses face a wide range of challenges. The right mass text message app will adapt to any and every situation. It will offer features that align with your needs, so communication is always fast, easy and effective. Here are a few examples of what the best mass texting service for business can help you do:
Scheduling: Customers and staff alike can take advantage of automated scheduling for service appointments and shift assignments. Instead of time-consuming calls and phone chains to keep your customers in the loop or conduct workforce management, updates can be made with a few clicks.
Geo-targeting: Reach the right people you during a critical event or even a routine occurrence. When you're able to consistently send timely messages only to those recipients affected by the situation, your messages are more likely to receive prompt attention.
Employee Announcements and Communications: Whether it's announcing new hires and promotions, providing notice of company policies or accounting for employees after an incident, your HR staff can use an SMS messaging service to get the word out quickly and communicate with impacted individuals.
IT Alerting: When your system is down, you need to notify users and get the right IT staff on the job immediately. Outage alerts, troubleshooting and IT support tickets can all be sorted and assigned automatically, so operations can get back up and running with minimal impact on business continuity.
What are best practices for sending mass messages?
Be Brief. Today we are bombarded by information, so messages should be quick, concise and get to the point immediately. When mass messaging services are opt-in, recipients expect to receive only information that's relevant to them. Make sure to honor this promise, so that your messages always get their attention.
Ask yourself what you hope to achieve. Ensure that outcome by giving simple and clear instructions. Messages should always indicate whether or not any further action is required or recommended on the part of the recipient. For example: "Your certification will expire in 90 days. Click here to schedule your renewal exam by this date." Or: "Schools will open after a one hour delay to allow for icy driving conditions. Leave at normal time and expect slower than average traffic on your route."
Ensure recipients can opt out. Nothing deters customers faster than frustrating and unwanted messages. And if your organization has high turnover, you need to regularly purge out-of-date contact information.
Track the results of your mass texts. What percent of recipients took the step you desired? If this number is low, you may need to reframe your messaging strategy.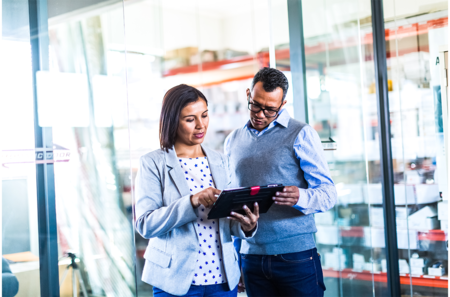 Mass Notification 101 for Business Owners
Learn how to improve the relationships with key stakeholders with mass notifications from OnSolve.