Did you know you now have a choice of FedRAMP®-authorized, cloud-service providers for your communication needs? Not only is the OnSolve Platform authorized, but our state-of-the-art secure technology and expertise empower agencies to effectively anticipate, prepare, respond and adapt to physical threats.
In 2011, the Federal Risk and Authorization Management Program (FedRAMP) launched a cost-effective, risk-based approach for the adoption and use of cloud services by the federal government. This program is mandatory for all federal agencies and emphasizes solutions that can deliver security and protection for federal information. It reduces duplicative efforts, inconsistencies and cost inefficiencies while creating transparent standards and processes for security authorizations. This allows agencies to leverage security authorizations on a government-wide scale.
But not every cloud-based service provider (CSP) is alike.
Why the Best Technology Choice Matters for Federal Agencies
OnSolve recently released our annual 2023 OnSolve Global Risk Impact Report, which found that the physical threat landscape continues to evolve rapidly and this is increasing pressure on organizations and agencies to focus on preparedness.
According to OnSolve data, up to 10 physical threats can occur every minute. The report also found significant increases in three rising threats globally in 2022 when compared to 2021: infrastructure and technology (+688% globally, +807% in U.S.), transportation accidents (+211% globally, +296% in U.S.) and extreme weather (+72% globally, +42% in U.S.). Yet these increases don't explain the full impact of a critical event. None of the rising threats stands alone, and each has the potential to create a ripple effect across any agency.
The OnSolve report data reveals how critical it is for agencies to expand their tools for crisis management and response. As the frequency and intensity of threats evolve, having the right technology – or CSP – can minimize disruption, save time, resources and ultimately, lives when disaster strikes.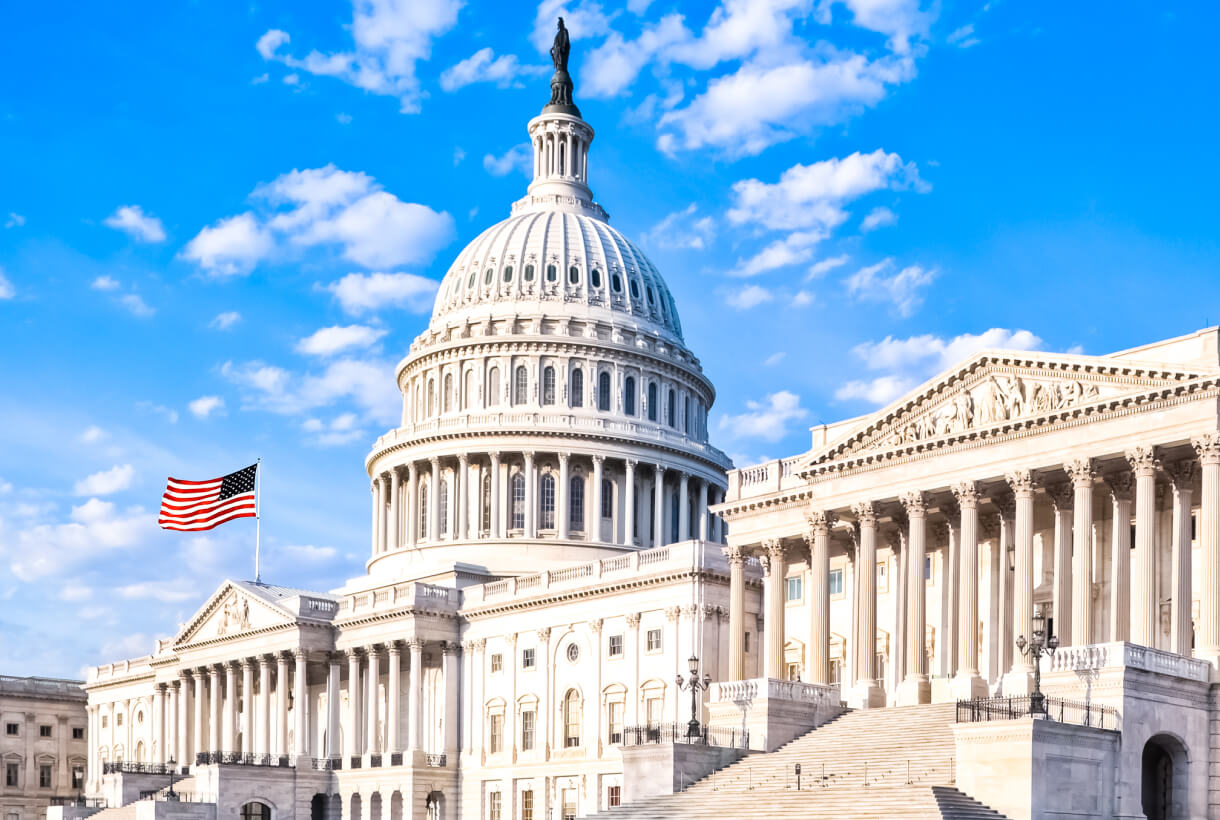 OnSolve is FedRAMP authorized and committed to supporting federal government. Learn five ways we help agencies strengthen their resilience.
4 Things Agencies Should Look for in a Communications System
What should agency leaders look for in a communications system? The answer is a reliable vendor they can partner with that improves not only emergency response, but also managing day-to-day operations. Agencies know that fast, flexible alerting serves as a powerful enhancement to daily operations and productivity — and not just for emergencies. Every single day, it's their duty of care to protect their people, places and property, and that means shielding employees, as well as state or local agencies they collaborate with, from risk.
Choosing the right partner for your federal agency sets the foundation that can be built on to mitigate risk and strengthen agency resilience. Here are some characteristics of a communications system your agency should look for:
1. Enhanced User Experience
Agencies need a partner that considers the needs of their people. They should ensure any communications system has an intuitive interface with alert-sending processes that range from basic to advanced, catering to users with different technical proficiency levels and severity of events. Having a communications system with pre-built scenario templates makes it convenient to quickly send an alert from any device and have it automatically translated into a user's native language. All of these capabilities work toward improving the user experience, minimizing disruptions and making it easy to scale a system across an agency.
2. Improved Accountability and Operational Efficiencies
A simplified alert-sending process and intuitive UI drive adoption and increase the efficiency of your agency's crisis response. Detailed reporting and analytics provide transparency and accountability so you know who read the alert (and on what device), who responded and what the response was.
Essential capabilities to drive operational efficiencies include conference bridges to bring large numbers of people together to work toward solving problems, as well as scheduling functionality, which enables admins to automatically build rules to contact specific people when there are gaps and build escalation paths to improve response times. To speed the detection, targeting and sending of alerts, agencies can leverage OnSolve's critical event automation capabilities to alert employees of things that may impact them so they can take proper action.
3. Trusted Expertise and Security
Agencies should ensure any solution is FedRAMP authorized. Agencies should look for internal security practices that follow the highest standard for an information security management system based upon International Organization for Standardization (ISO) 27001:2013 and NIST SP 800-53 frameworks. Look for a vendor that is a long-time partner of federal agencies and has demonstrated expertise and experience to ensure your program is set up and managed successfully.
4. Easy Integration With Other Business Systems
To increase productivity and data consistency, choose a vendor that provides seamless integration across your critical event management platform, as well as your existing business systems and workflows.
OnSolve is committed to empowering your agency to modernize operations, improve IT security and achieve effective critical event management via our secure cloud solutions. Learn more about how to take your agency's organizational resilience further with the FedRAMP-authorized OnSolve Platform.