Federal Agencies Trust the OnSolve Platform
OnSolve offers secure, cloud-based solutions for federal agencies that help improve situational awareness and streamline communication during daily operations and in times of disruption. The easy-to-use fully unified OnSolve Platform helps agencies achieve true resilience with artificial intelligence (AI)-powered Risk Intelligence, Critical Communications and Incident Management.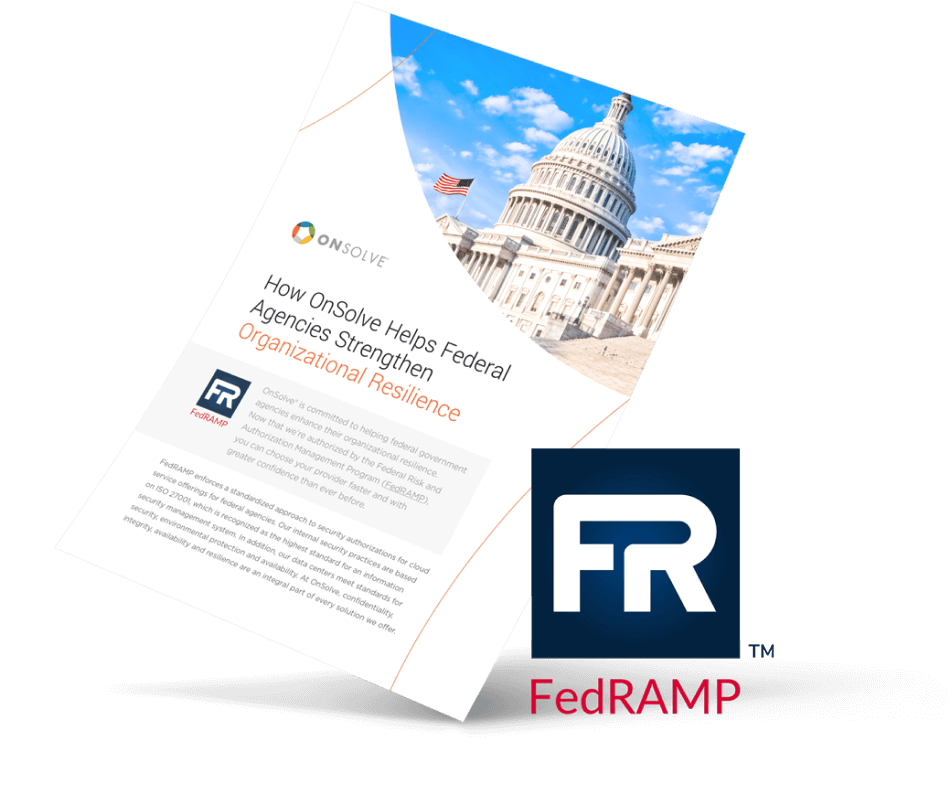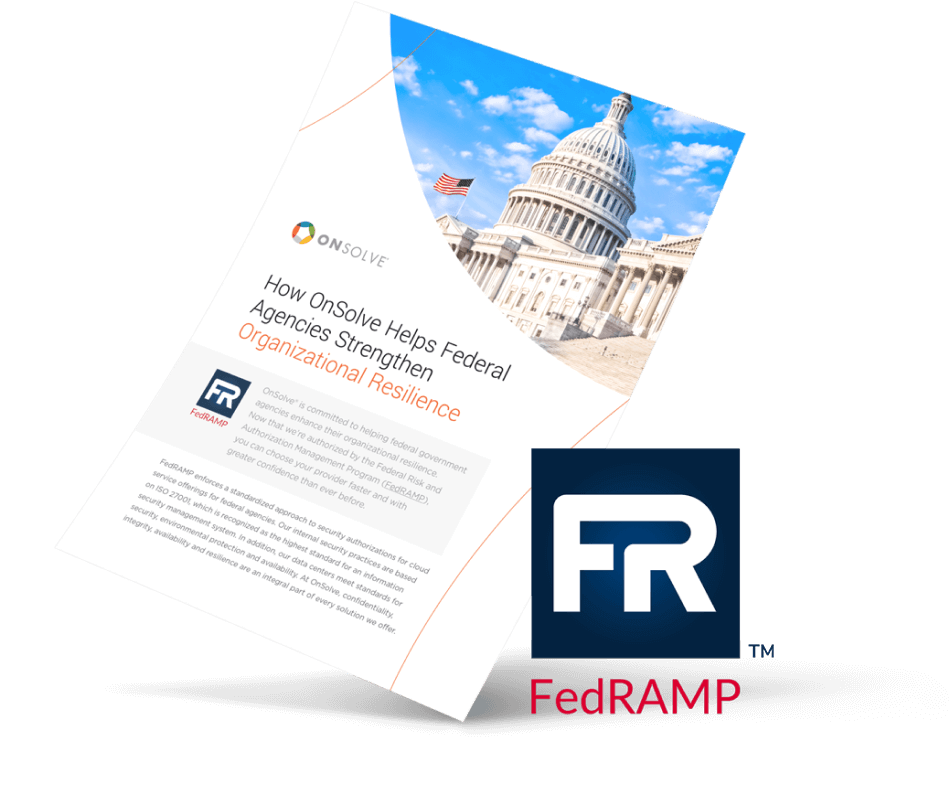 The OnSolve Platform is FedRAMP® Authorized
At OnSolve, confidentiality, integrity, availability and resilience are an integral part of every solution we offer. Learn five ways we're committed to helping agencies become more resilient in the face of risk and disruption.
Federal Agencies Use OnSolve For
OnSolve complies with the following standards:
And undergoes annual assessments for:
FedRAMP
AICPA System and Organizational Controls (SOC 2)
HIPAA Type 1

Uncertainty is certain, but in those uncertain situations, we have the opportunity to create extraordinary outcomes."
Suzette Kent
Former Federal Chief Information Officer for the United States