Alert Your Community About
Severe Thunderstorms
Tornadoes
Flash Floods
Winter Storms
Tsunamis
Hurricanes

We had a tornado go through our city and CodeRED Weather Warning helped our citizens with early notification. Fortunately, we didn't have any fatalities, but 300 homes were completely destroyed. CodeRED Weather Warning gave residents early warning with extra time to prepare."
Fire Chief Thomas Griffith
City of Lancaster, TX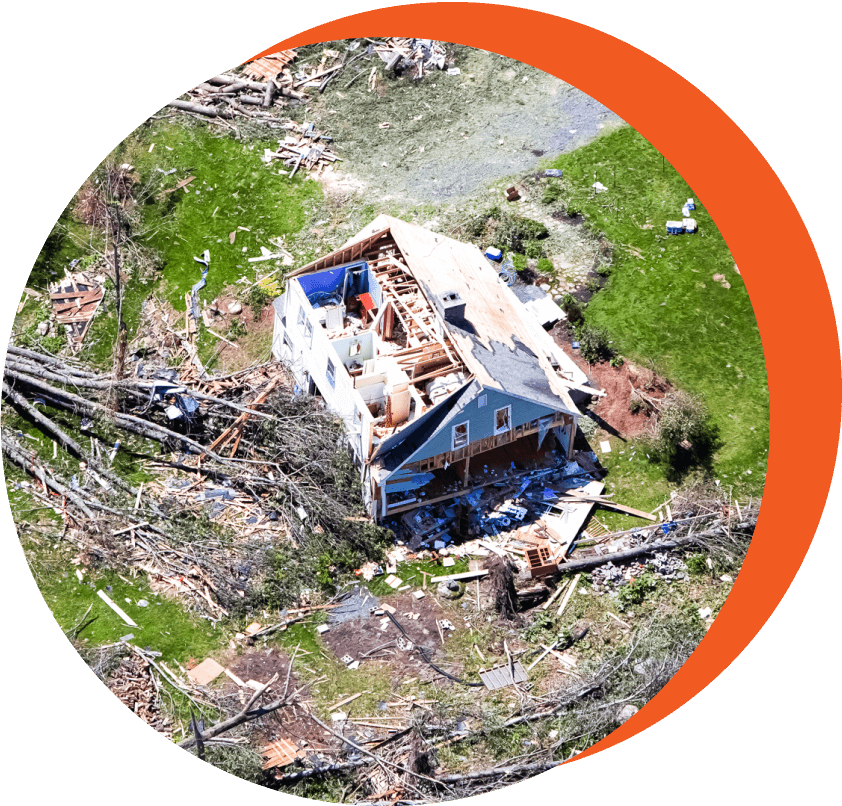 Why CodeRED Weather Warning?
Alerts are launched from CodeRED moments after a bulletin has been issued by the National Weather Service (NWS) with no staff action required. It takes the pressure off your internal resources while ensuring your community remains informed.
Automated Alerts
Deliver advanced warning automatically after NWS issues a bulletin. Alerts are sent via calls, texts and emails to subscribers.
Precise Targeting
CodeRED targets recipients based on their geographical location so you can ensure recipients only receive relevant messages.
Access to CodeRED
In addition to weather alerts, you'll access the entire CodeRED system to send alerts from any device in North America.
CodeRED in Action
Chickasaw County uses CodeRED to Alert Residents of Extreme Weather
From tornadoes to ice storms, Chickasaw County officials needed a fast, dependable and affordable means to alert citizens of pending natural disasters affecting their 17,000 residents.
Using CodeRED, officials can now reach citizens across the county by phone, text, mobile app, TTD and more with critical alerts and recovery information. Residents are better informed and safer when they receive fast, actionable guidance.