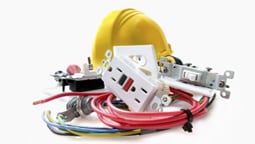 Recently the local electric company shut off my power for a day. There had been one warning by way of a letter ten days previous, alerting me that due to repairs, the power would be out for "several hours." Since my office is in my home, I made a note on my calendar to make plans to work elsewhere that day. I'm glad I did, as that one letter was the only communication I received regarding the outage.
Relocating my home office is certainly doable, but not without some effort, so I wanted to know more. Would my power be out for a couple of hours or all day? Was the switch likely to be thrown right at 7:30, or would I have time to shower before leaving home? A call to the electric company was fruitless; that information was simply unavailable.
The day arrived and the power was turned off precisely at 7:30. Some neighbors were caught off guard because they had not received the letter, or assuming it was a bill, had put it aside for later viewing. One told me a call to the power company went unanswered; perhaps they were inundated with people wanting information.
As I exited my neighborhood that morning to work in an alternate office there was a bottleneck where workers were replacing an old power pole. Just about every driver stopped to ask the workers about the repairs, and by the time I got to the head of the line, the unwilling spokesperson brusquely explained that the power would be out all day and impatiently waved me on.
How could automated notification be used to make this situation more tenable? Here's how:
A notice would be sent a week ahead of time by mail and by an automated phone call, SMS and email
One day before the outage, a reminder would be delivered by phone, email and SMS
Early on the day of the outage another reminder would be delivered by phone, email and SMS, noting that neighborhood traffic might be slowed by repair crews at the corner of X and Y streets, with a number to call if more information was needed
Finally, when the power was restored a final alert would be sent, thanking residents for their cooperation
Automated mass notification was built expressly for situations like this. Had it been deployed, the process would have been more comfortable for the residents that were impacted and probably would have reduced the impact on the work crew, making the work go more smoothly and efficiently.