In honor of Women's History Month, we're taking a moment to celebrate five female leaders in the business continuity and security operations space, each of whom are building on the history of women leaders in the workplace.
While at different stages in their careers, these accomplished women echoed many of the same themes – resilience, mentorship, confidence and goal setting. On the heels of 2020, their thoughts on these qualities resonate louder than ever.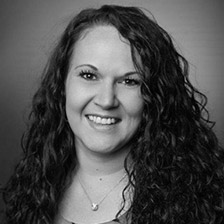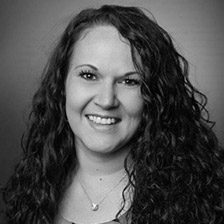 Jamie Goodloe
USAA, Lead Business Continuity Manager
Jamie Goodloe serves as Lead Business Continuity Advisor for USAA, which offers insurance, banking, investments and other financial products to U.S. military members and their families. Prior to joining USAA, Goodloe was a solutions engineer for OnSolve. A passionate resiliency professional, she has built a reputation for strong customer and partner relationships.
Q: What's one thing you learned working through the global pandemic?
Goodloe: A little bit of epidemiology. In all reality, it's really taught me the importance of having nimble plans to respond to any variety of circumstances, including events on top of events. In B.C. (pre-COVID) days, the school of thought was to assume you were only dealing with one issue at a time, but the pandemic and 2020 as a whole has shown us this is not sufficient.
Q: What's one thing you'd tell your former self before starting your career?
Goodloe: Have the confidence of a man! I once took a woman's assertiveness class, and they taught me that a man will see a job with 10 "minimum qualifications," meet two of them, apply for the job and get it. A woman will see the same job, meet nine of the 10 qualifications, not feel qualified and not apply for the job. You don't get anything you don't ask or try for.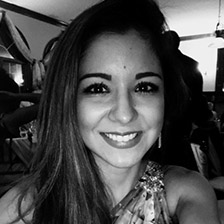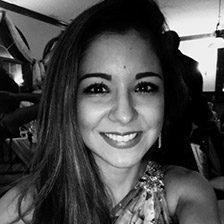 Luz Matta
Program Manager, Business Continuity, Delta Air Lines
Luz Matta is Manager of Business Continuity for Delta Air Lines. A graduate of Embry-Riddle Aeronautical University with a BS in Professional Aeronautics, Matta has worked in every capacity from customer service to analytics in her 14 years at Delta. She is a skilled strategic and analytical thinker, cross-divisional collaborator and industry expert in every sense of the word.
Q: What's one thing you learned working through the global pandemic?

Matta: This beautiful world is actually far more connected than anyone could have ever imagined. It's fragile but grows resilient when unified. Events in life can change our perspective in a matter of seconds. Adaptation is the key to success. As a global company whose mission is to safely connect the world, Delta had to quickly adapt to the challenges posed by the global pandemic. We had to learn to do business a different way to ensure we understood, respected and met the rapidly changing requirements of each country's unique travel restrictions.
Q: What's one thing you'd tell your former self before starting your career?

Matta: Never stop learning! Seek ways to improve yourself. Learn from others. Learn from experiences. Learn from others' experiences. Soak it all in as it will all be useful and beneficial at some point in your life.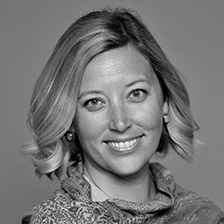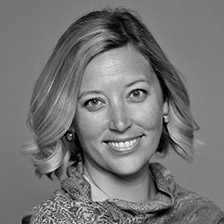 Lauren B. Murphy
Manager, Global Security Operations, Professional Services Firm
Lauren B. Murphy is Manager of Global Security Operations for a multinational professional services firm. Her day-to-day responsibilities focus on business continuity and emergency communications. Known for her thoughtful management style, Murphy specializes in developing and implementing strategic initiatives to drive process improvements and operational excellence.
Q: What's one thing you learned working through the global pandemic?
Murphy: The global pandemic solidified the importance of protecting people, property and technology, with people remaining the top priority. This principle can and should be applied not only in our professional lives but our personal lives as well. Thriving in this crisis means really learning what's most important: the well-being of the people around us.
Q: What's one thing you'd tell your former self before starting your career?
Murphy: Set a clear direction for your career and nurture it but remain open to taking opportunities that don't fall neatly into your plan. These opportunities will allow you to keep learning and evolving, as a person and as a professional.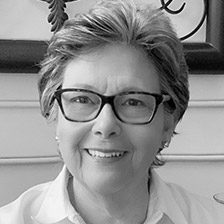 Ann Pickren
Chief Customer Officer, OnSolve
Ann Pickren currently serves as the Chief Customer Officer of OnSolve. As the Chief Customer Officer, Ann oversees the implementation of our OnSolve Communication Platform across over 27,000+ customers. Ann has spent 20+ years in the Business Continuity and Crisis Communications field, having held positions at Comdisco and SunGard for over 16 years. In her spare time, you can find Ann spending time with her family and tending her vegetable garden boxes.
Q: What's one thing you learned working through the global pandemic?
Pickren: From a positive perspective, I was pleased to see how resilient everyone was in the new work environments (working from home); yet, at the same time, how hard it became for everyone to find the right work/life balance. I also think I affirmed my desire to work around others, rather than independently. I really missed being able to travel to meet with our customers.
Q: What's one thing you'd tell your former self before starting your career?
Pickren: Always have a mentor that you can use as a sounding boarding for your career. Mentors might change through the years, but they help set goals that make you stretch beyond your expectations. A good mentor will force you to address your weaknesses and grow your confidence in your abilities to achieve your goals.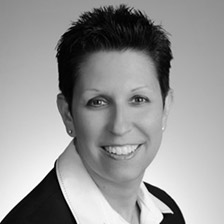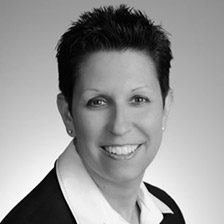 Sue Holub
Chief Marketing Officer, OnSolve
Sue Holub is the Chief Marketing Officer of OnSolve. As the Chief Marketing Officer, Sue is the company's chief storyteller, overseeing the go-to-market strategy and global marketing of the company. Sue has spent 25+ years growing pipeline, revenue, profitability and market share for B2B and B2C technology, software and services companies, including BellSouth (now AT&T), Fiserv, and Lexmark Enterprise Software. In her spare time, you can find Sue enjoying time with her family and golden retriever.
Q: What's one thing you learned working through the global pandemic?
Holub: What I have learned working through the COVID-19 pandemic is that you can never be too resilient or too prepared. Whether it is taking care of your family and sufficient self-care or looking after employees to remain organizationally resilient, it is a moving target that requires constant "check-ins" to make sure everyone is well and "okay," including yourself.
Q: What's one thing you'd tell your former self before starting your career?
Holub: It's hard to distill to only one thing. Two come to mind. First, while developing 'thick skin' early on can only serve one well, you'd be amazed at what can be achieved if you don't focus on getting credit or being right. It's all about getting to the best possible outcome. Second, if you're going to bother to show up to a job, be amazing, not mediocre. Anyone can be mediocre. Push yourself to be the best you can be and never stop raising the bar for yourself or taking on the challenging assignments. The sky will be the limit.