As an employer, your duty of care is high during critical events – even more so from June 1 to November 30 when hurricane season demands you expect the unexpected. Severe weather is on the rise, and more hurricanes are reaching category three, four and five levels in the Atlantic as compared to 40 years ago, according to NASA.
So how do you ensure you meet duty of care, especially when hurricanes are known for long-tailed impacts? And how can a mass notification system help keep people safe and informed?
How AI Can Help Meet Duty of Care
In both day-to-day operations and extreme weather events, the law states an employer's duty of care is to ensure the safety and health of both workers and their work environment. OSHA further advises employers to protect workers from hazards associated with any response and recovery operations following a disaster.
To comply, businesses must consider the many variables likely to affect their people before, during and after a hurricane. The first step is to understand its impact on business continuity. This is one of several areas in which artificial intelligence (AI) delivers a powerful advantage.
An AI-powered critical event management (CEM) platform that includes mass texting capabilities ensures you gain early, enhanced insights into the full spectrum of hurricane threats specific to the locations of your operations. When given enough time to prepare, you'll be able to mitigate risks and improve outcomes.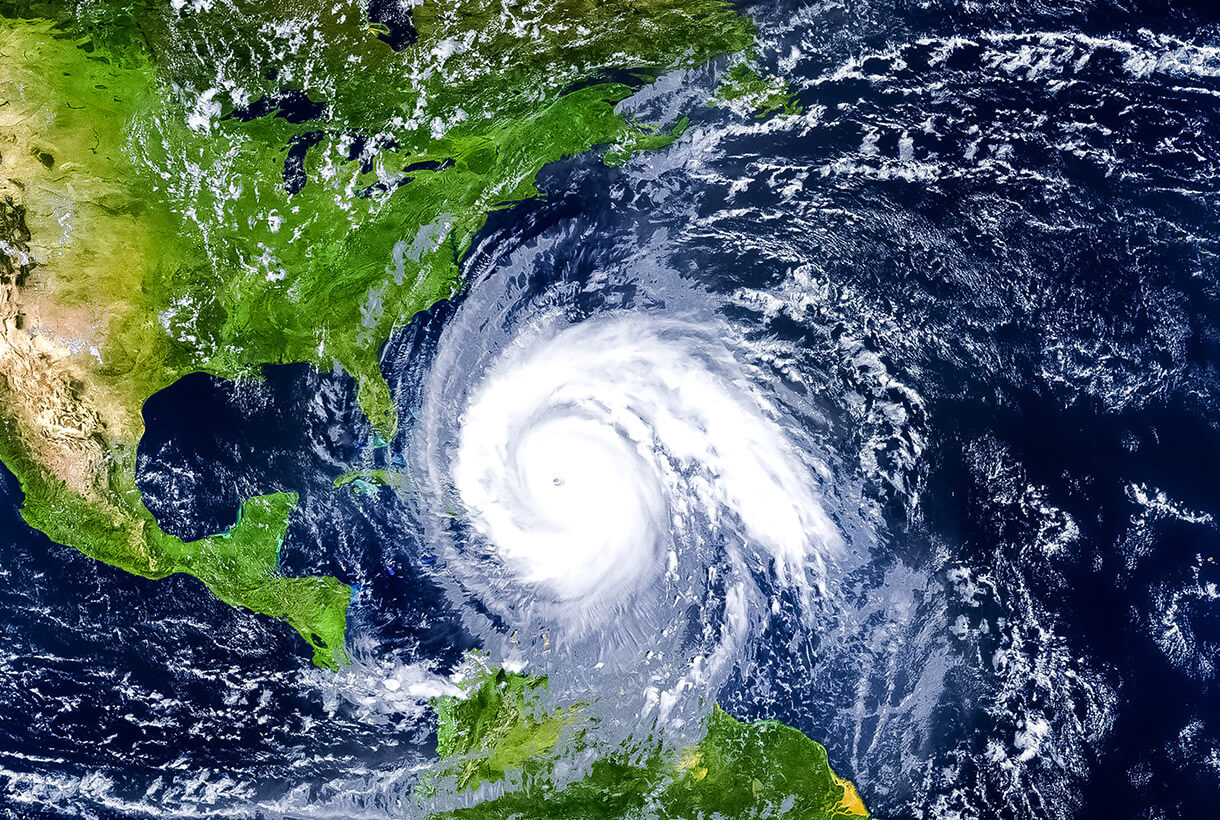 Improve your hurricane preparedness with these resources from crisis management experts.
Where Mass Communications Come Into Play
If you've been through this drill before, you know fast, reliable communications are essential. If you can't get the right information to the right people at the right time, you won't be able to keep everyone safe and informed, let alone meet your duty of care obligations.
A mass texting service not only helps you fulfill your duty of care; it can also streamline your communications when integrated with a CEM strategy. During a hurricane, mass text messaging will allow you to deliver urgent notifications quickly and reliably via a wide variety of channels, including email, voice, text and even social media.
Even if a few channels are unavailable due to the storm, this multimodal approach gives your messages the greatest likelihood of reaching everyone in the sphere of impact. Advanced options such as two-way communications and polling also enable recipients to mark themselves safe or identify their location if they need help.
Why Mass Notifications Matter in Preparedness
Mass texting can also make a crucial difference in every phase of hurricane preparation – not just when the storm is in progress. From running evacuation drills to sending out instructions on how to pack a go-bag, a reliable mass notification system can help you ensure everyone is prepared if they find themselves in the storm's path.
Long before radar picks up the first cracklings of a storm, you can create targeted contact lists, pre-record voicemails and set delivery preferences. In addition, you can use mass communications to share preparation tips and links to resources to help your employees develop their home safety plans. After the storm, mass messaging can help you stay connected with displaced workers and fill gaps in shifts.
As extreme weather events continue to increase, organizations need to keep a sharp eye on developing storm systems and hurricane predictions. The time to get ready is well before wind and water threaten to submerge your operations. Don't wait until the forecasters are giving the coordinates of the next storm. A proactive hurricane preparedness plan is the best way to protect your people, places and property when every minute counts.
Ready to learn more about how to optimize your critical communications so you can fulfill your duty of care? Check out our hurricane preparedness kit to see how mass notification technology from OnSolve can help you hold the high ground.