CEO Brief:
Global Risk Impact Report
An analysis of the trending physical threats worldwide and how they will impact businesses in 2022 and beyond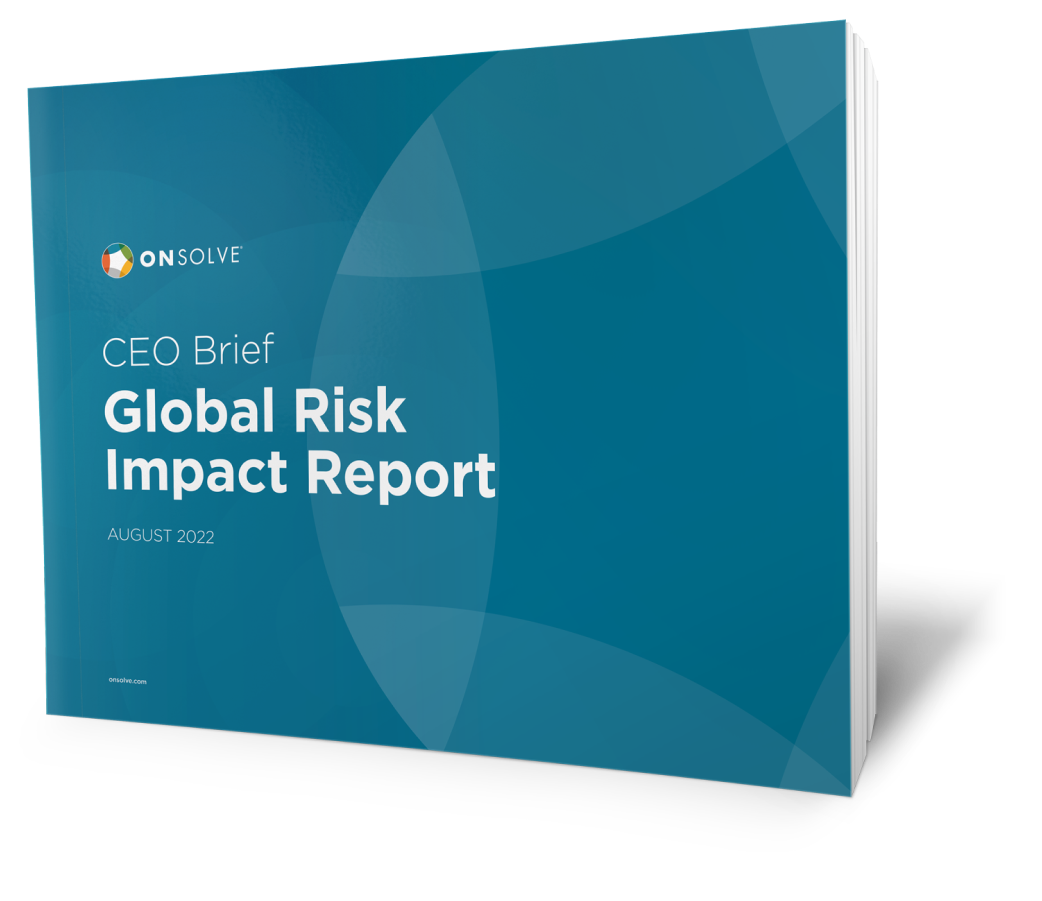 For businesses, a crisis is not a matter of if but when.
Executives need to understand the complex web of threats they face so they can protect their organization and stakeholders in a world where crises happen every day.
OnSolve analyzed over 14 million events that occurred between January 1, 2020 to July 1, 2022, across 159 countries where mainstream businesses and governments operate, to identify trending physical threats worldwide which can halt the global economy and how they will impact businesses in 2022 and beyond.
Organizations that manage risk effectively have a distinct advantage over competitors that don't. Companies need to shift their thinking on what is 'unexpected.'
The report uncovers how social issues, including climate change, shootings, and civil unrest, will disrupt business operations worldwide. As many leaders focus on post-pandemic recovery, OnSolve's research gives business leaders actionable steps to mitigate the next disaster.
Some of the findings include:
Extreme Weather
The number of blizzards and avalanches tripled (197% and 202%)
Tsunamis more than doubled (114%)
Fires
Fires increased by 127%
Arson increased 90%
Structure fires increased 139%
Crime and Violence
Assault homicide, and theft all more than doubled
Shootings and mass shootings each nearly tripled
Transportation and Logistics
Risks associated with getting people and goods from Point A to Point B was up 146%
Railway accidents spiked 91%
Road accidents spiked 168%
CEO Brief: Global Risk Impact Report
While data can't predict the next catastrophe, it can provide a clearer picture of potential threats and their impacts, giving business leaders the insights they need to steer a safer course in today's volatile economy.