View The On-Demand Webinar
A Study in Resilience: How South Plains College Built a Culture of Organizational Resilience
Organizational resilience encompasses more than processes and procedures or executing a business continuity plan step-by-step; it's about an organization's ability to be agile in the way it approaches risk. The dynamic nature of risk has forced organizations to reevaluate their people, processes and technology to break silos and embrace transparency — creating a culture of organizational resilience. As the world emerges from the global pandemic, South Plains College has managed to build community trust and maintain operational agility in the face of the evolving risk landscape.
Nickolis Castillo, South Plains College Executive Director of Administrative Services and OnSolve Chief Customer Officer Ann Pickren explore the challenges and successes of building a culture of organizational resilience in this on-demand webinar.
You will learn:
The meaning of organizational resilience.
What dynamic risk is and how it's impacting the way South Plains College and other organizations anticipate and prepare for threats.
How South Plains College leveraged critical communications technology to create operational agility and strengthen resilience within their organization and community.
What organizations can do right now to start building a culture of resilience.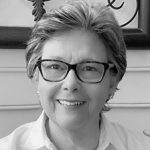 Ann Pickren
Chief Customer Officer
OnSolve
As OnSolve's Chief Customer Officer, Ann Pickren currently oversees the implementation of the OnSolve Communication Platform across over 27,000 customers. With her deep domain expertise and 20+ years of experience in the Business Continuity and Crisis Communications field, Ann helps OnSolve customers leverage the full power of the OnSolve Platform. Ann currently holds her MBCI certification, is currently a member of the DRJ Executive Council, a past board member of the BCI USA Chapter, and past President and board member of the Atlanta ACP Chapter. She received her MBA from Georgia State University.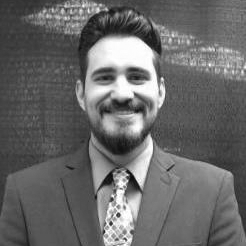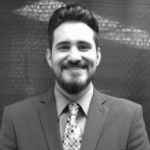 Nickolis Castillo
Exec Director Administrative Services
South Plains College
Nickolis Castillo is the former Chief of Police of South Plains College. He currently serves as the Executive Director for Administrative Services of South Plains College, a Dean level position charged with overseeing all operations related to Information Services, Building Maintenance, Grounds Keeping, Custodial Services, Food Services, Purchasing, Bookstores, Contracts, Policies, Construction, and Finances.
Nickolis currently holds his Master Texas Peace Officer License, FEMA National Incident Management System Incident Commander certification, and Advanced Law Enforcement Rapid Response Training certificate. He received his Master's in Business Administration from Angelo State University.