View The On-Demand Webinar
Lessons From a Dark Day: Organizational Resilience in the Face of Disruption
Lessons From a Dark Day: Organizational Resilience in the Face of Disruption
Risk is unavoidable. When a crisis strikes, the impact can bring all or some of an organization's critical operations down. This dark day can be catastrophic, from revenue loss and reputation damage to operational disruption and even loss of life. While no one can stop bad things from happening, resilient organizations are prepared to mitigate risk and lessen the impact of a dark day.
During this webinar, Kevin Popovich, Director of Physical Security and Compliance at KnowBe4 joins OnSolve's Matt Bradley, Vice President, Global Security Solutions and Ann Pickren, OnSolve's Chief Customer Officer to reflect on some of their darkest days and the lessons they learned in preparation, response and recovery.
Listen to our panel as they share:
How to prepare before your next dark day
What capabilities, training and technology to have in place
How to recover as quickly as possible and mitigate the impact of critical events
Use the expert's valuable tips and advice to prepare in advance for your next dark day.
Speakers
Typography is the art and technique of arranging type to make written language legible, readable and appealing when displayed. The arrangement of type involves selecting typefaces, point size, line length, line-spacing (leading), letter-spacing (tracking), and adjusting the space within letters pairs (kerning).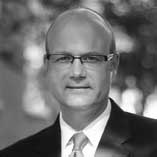 Matt Bradley
Vice President Global Security Solutions
OnSolve
Ann Pickren
Chief Customer Officer
OnSolve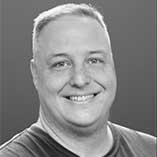 Kevin Popovich
Director, Physical Security and Compliance
KnowBe4