View The On-Demand Webinar
Mid-Year Travel Risk Management Review: How to Prepare for Evolving Concerns and Mitigate Risk
With new and more frequent risks popping up all the time - from severe weather events to the war in Ukraine and ongoing pandemic testing and quarantine regulations - many organizations are still unsure about the new risk landscape or how to keep travelers safe. While some organizations have begun to return to travel, many are still trying to rebound to pre-pandemic activity. The best way to prepare for the unpredictable nature of the evolving risk landscape is by assessing your organization's travel risk management toolbox.
Join OnSolve's Chris Hurst, VP of Value Engineering, and Ben Longworth, Director of Security Services for On Call International, for this on-demand webinar to learn more about the evolving and dynamic travel environment and what organizations need to know to mitigate risk to travelers for the rest of the year.
You will learn:
Predictions on the top issues and recent events that will affect travel safety and security for the remainder of the year
Best practices for pre-travel preparation in the new normal
How to reassess your organization's travel risk management toolbox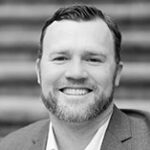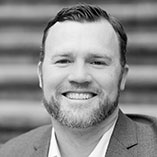 Chris Hurst, Vice President, Value Engineering, OnSolve
Chris Hurst is OnSolve Vice President of Value Engineering, where he is responsible for ensuring OnSolve's technology portfolio continues to anticipate and mitigate dynamic risks and help customers strengthen organizational resilience and remain agile in a world where crises happen every day. Prior to his current role, Chris co-founded a risk intelligence company using machine learning to detect risks to operations and people with greater speed and relevance. Chris is a former Director of Enterprise Risk Management with Mercy Corps, Army Diver and Project Manager for large infrastructure projects with extensive experience in Iraq and Afghanistan. Chris holds a B.S. in Civil Engineering from West Point, an MBA from Harvard and an MPA/ID from Harvard Kennedy School of Government.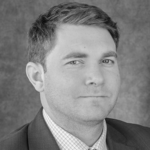 Ben Longworth, Director of Security Services, On Call International
Ben Longworth is the head of Global Security Services at On Call International. In this role, he oversees all the organization's security analysis, consulting, and response operations. Since joining the firm in 2016, Ben has responded to major incidents such as the 2016 Brussels Attack, conducted various security consulting projects in high-risk locations such as Haiti and Niger, and led evacuations ranging from major hurricanes devastating the Caribbean to COVID-19 evacuations throughout the globe.
Prior to joining On Call, Ben served in the role of Third Officer with the U.S. Department of Defense's Military Sealift Command. Ben holds a Bachelor of Science in Marine Transportation from the New York Maritime Academy and is currently pursuing a Master's in Enterprise Risk Management from Boston University. In his free time, Ben is an avid sports fan and loves spending time outdoors in his home state of Maine.