Commercial real estate (CRE) has seen growth post-pandemic but still faces many challenges across all sectors, according to The National Association of Realtors. Their September 2023 Commercial Real Estate Market Insights report shares that high interest rates, higher vacancy rates, slower rent growth and tight retail availability are just some of the current trends. Compare this with an increasingly dynamic commercial real estate risk landscape, with shifting weather patterns and increases in crime, and you may be left wondering what this means for 2024 and how CRE acquisition leaders should prepare for the new year?
Even with things looking up for some sectors, it is more important than ever for CRE leaders to focus on efficiency, lowering expenses, meeting environment, social and governance (ESG) regulations and identifying and assessing risk in real estate. Going into the new year, leveraging data and technology could be a game changer for risk management.
There are many factors to consider when looking at potential real estate acquisitions or location expansions including:
Finding accurate risk data on the site: With a growing number of news and data sources, it can be nearly impossible for a real estate leader and their team to find data that's relevant and accurate.
Investigating numerous locations: When looking for potential locations, sometimes upwards of hundreds at a time, it can be incredibly time consuming and easy to quickly become overwhelmed – even with a team of researchers.
Environment, social and governance compliance: Having the data and reporting to inform what risks are potentially impacting locations can make it easier to build processes that align with compliance standards.
One way to combat these challenges is using historical reporting of risk data. Having a solution that can provide in-depth insights into what risks may impact potential locations can provide leaders with the information they need to make decisions around choosing locations and implementing ESG processes.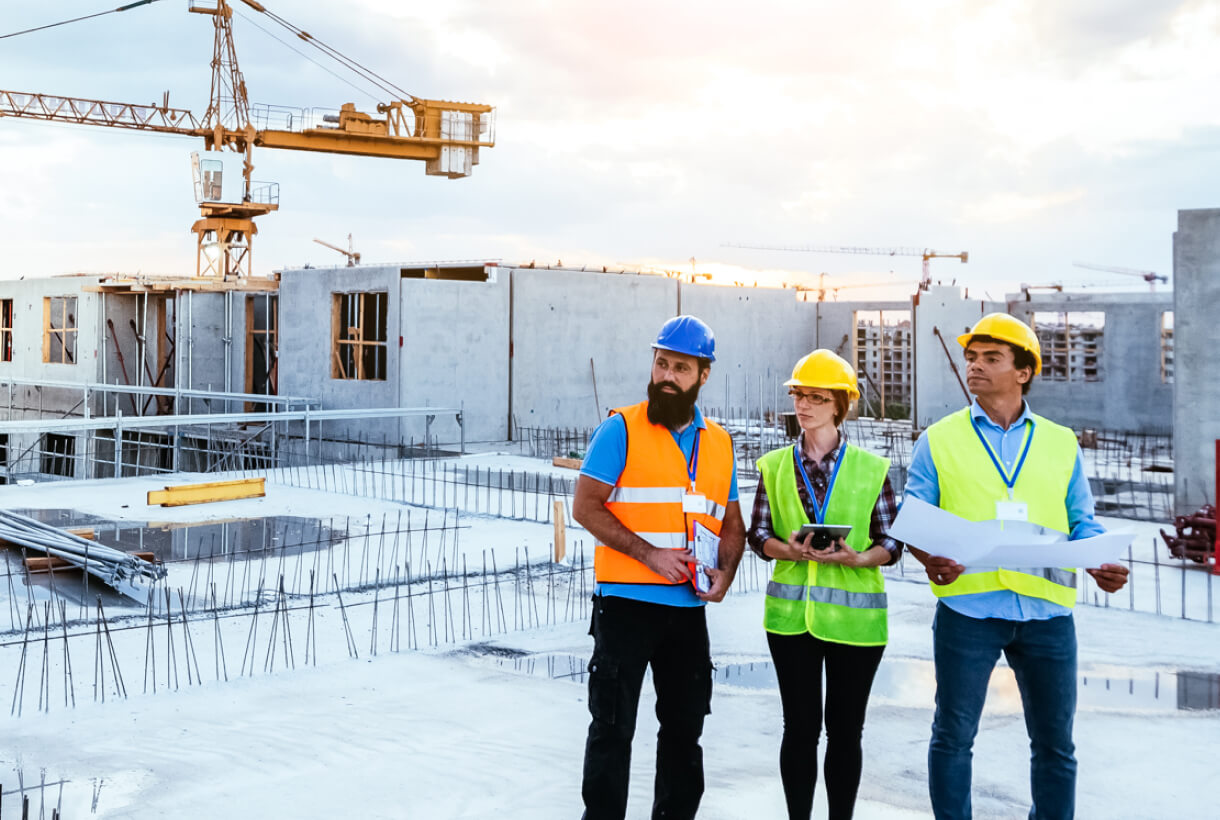 Improve decision-making and mitigate the risks of business expansion with historical threat analysis from OnSolve Risk Insights.
How to Leverage Historical Risk Data
Real estate acquisition and location expansion teams should be leveraging a historical data solution that can quickly and efficiently offer real-time data, historical data and human-vetted AI-analysis to make location scouting less overwhelming and time-consuming. Historical reporting can provide analysis that is easy to digest and provide to executives or board members.
Having a risk data solution that can easily pull reports on any location, down to the address, can complement ESG assessments or location expansion analysis.
While risk is on the rise, extreme weather has shown a 42 percent increase in the U.S. from 2021 to 2022, according to the 2023 OnSolve Global Risk Impact Report. Historical data can make it easy to determine which weather events specific locations are most prone to.
If a specific site is in a high-risk area for flash flooding, real estate leaders can focus their ESG efforts on creating a mitigation plan for flash flooding. If an area is less susceptible to wildfires, security and acquisition leaders can leverage this data in threat and vulnerability reporting or assessments. Further, when scouting a potential site in a high-crime area (theft specifically), it may be best to consider the expense of hiring extra security personnel or having extra surveillance in the area.
Comparing these factors across sites makes it easy for real estate leaders and security teams to select a location based on low crime rates or severe weather conditions, potentially saving hundreds of millions in operational downtime or theft.
With a solution that provides assessments on hundreds of sites without the time and expense of human investigators, as well as granularity including date ranges, events, severity or regions, these teams are set up to successfully build reports and business cases to provide to executives or board members.
OnSolve Risk Insights provides all of the above and makes it even easier with an interactive map and customized reports, including easy-to-read graphs and charts to help readers understand the impacts of risk on expansion plans.
Why Risk Insights?
OnSolve Risk Insights provides historical reporting from the largest physical risk dataset in the industry – sourced from OnSolve's AI-powered Risk Intelligence solution – making it easy to better understand risk exposure. With tens of thousands of verified sources and years of historical reports at your fingertips, making decisions around location expansion and real estate acquisitions is more effective, efficient and informed.
Data about crime rates, severe weather, traffic accidents and more create risk profiles for each defined location, making it easy to uncover trends and project future risk performance on each site. This helps leaders identify sites that are the best investments and which security resources are required for future threats.
Risk Insights makes it easy to determine what risks may have the biggest impact on your people, assets and operations. Compare factors across multiple sites to ensure the location is the best investment for your organization.
Case Study
At the request of a large international retail chain, OnSolve recently provided a threat and vulnerability assessment (TVA) on a potential Toronto location. Many organizations use TVAs for multiple reasons, from security planning to location acquisition. By providing the address of the potential acquisition site, our team of analysts was able to determine that this location experiences, on average, four events per day, with assault being the highest trending threat.
Using this data, the team can quickly determine if they want to move forward with the location and what security measures to consider to best protect their people and assets. For existing locations, this can mean using the data to determine if there is a need for more security surveillance, armed guards on-site and more.
Internal teams can pull data into reports directly within Risk Insights and filter by severity, date range and more, making it easy to find data on multiple locations for a potential acquisition or to improve ESG compliance at existing locations. Knowing what risks are most prevalent to their locations makes it easier for this retail chain to determine what risks are assumed and how to provide security measures to best protect their people, assets and operations.
But don't take our word for it. If you want to see OnSolve Risk Insights in action for yourself, schedule your own complimentary threat assessment on two of your locations.